There was a 38% sales rate at Barfoot & Thompson's auctions last week compared to 64% in the last week of May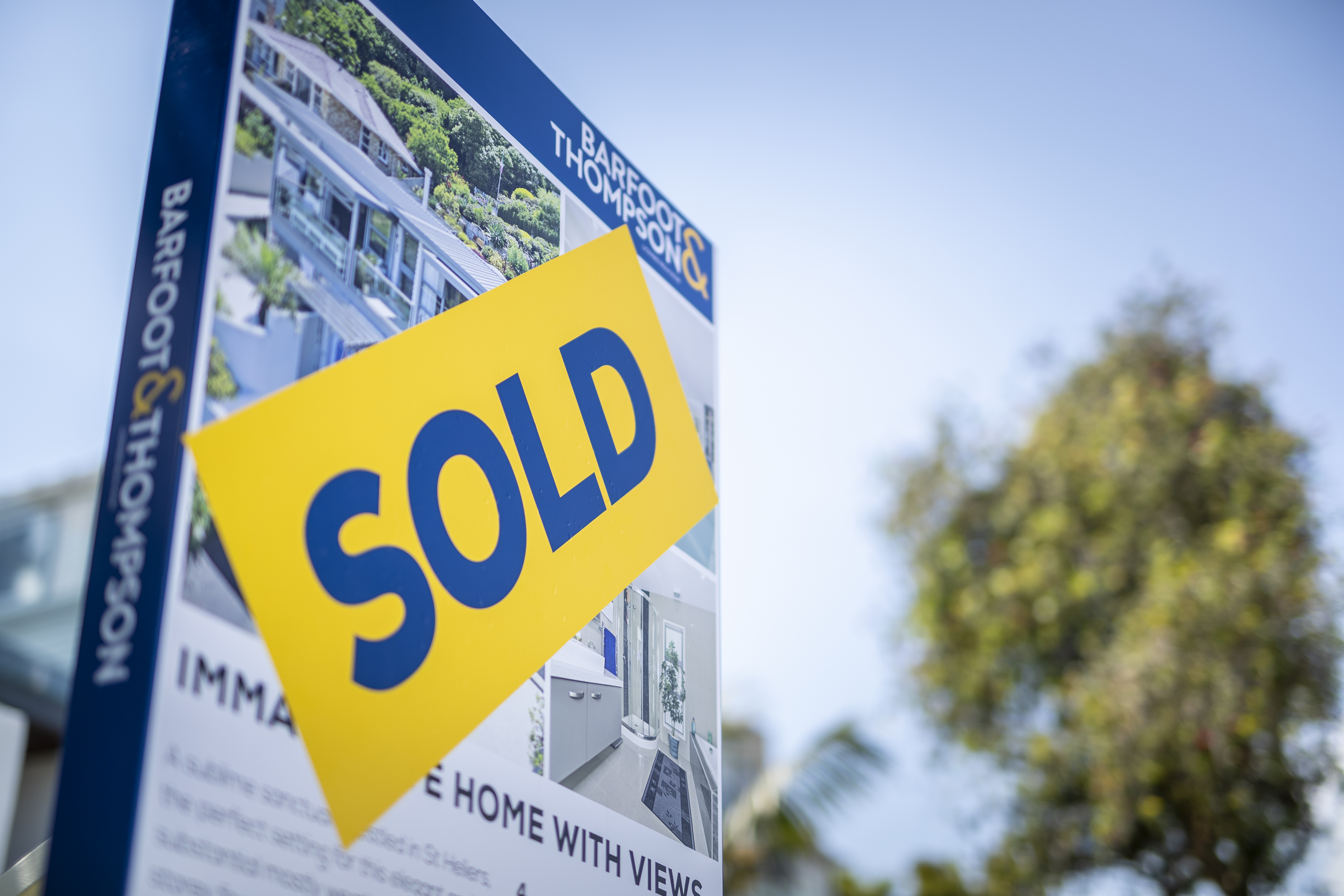 The number of homes being auctioned by Auckland's largest real estate agency continues to rise while the number being sold at auction appears to be stabilising.
Last week (8-14 June) Barfoot & Thompson marketed 102 residential properties for sale by auction, up from 85 the previous week and 45 the week before that.
Of the 102 properties marketed for auction by the agency last week, one was withdrawn from sale and four were sold prior to the auction, 34 were sold at auction or immediately after and 63 were not sold.
That gave an overall sales rate of 38% last week (see the table below for the results of the individual auctions Barfoots ran during the week).
At the previous week's auctions 35 of the 85 properties were sold, giving an overall sales rate of 41% and the week before that 29 properties were sold giving a sales rate of 64%.
The figures show that the number of properties coming to auction has been increasing at a substantial clip since the level 4 lockdown ended, and while the number of auction sales has also been increasing, they have been rising at a slower rate.
That suggests that there may have initially been a certain amount of pent up buyer demand that built up during the lockdown, and initially only a limited supply of properties as the market opened back up.
But the latest figures suggest supply and demand are starting to come back more into balance and auction activity is starting to get back to normal.
Details of the individual properties offered at auction and the results achieved are available on our Residential Auction Results pages.
The comment stream on this story is now closed.
Barfoot & Thompson Residential Auction Results

8-14 June 2020

Date

Venue

Sold

Sold Post

Sold Prior

Withdrawn

Not Sold

Total

% Sold

8-14 June 

On-site

3

 

 

1

1

5

60%

9 June

Manukau

11

 

 

 

17

28

39%

9 June

Shortland St

1

 

 

 

6

7

14%

10 June

Shortland St

7

 

1

 

13

21

38%

10 June

Pukekohe

1

 

 

 

5

6

17%

11 June

North Shore

6

 

3

 

12

21

43%

11 June

Shortland St

3

 

 

 

8

11

27%

12 June

Shortland St

2

 

 

 

1

3

67%

Total 

All venues

34

 

4

1

63

102

38%