Sales rates ranged from 45% to 100% at Barfoot & Thompson's auctions last week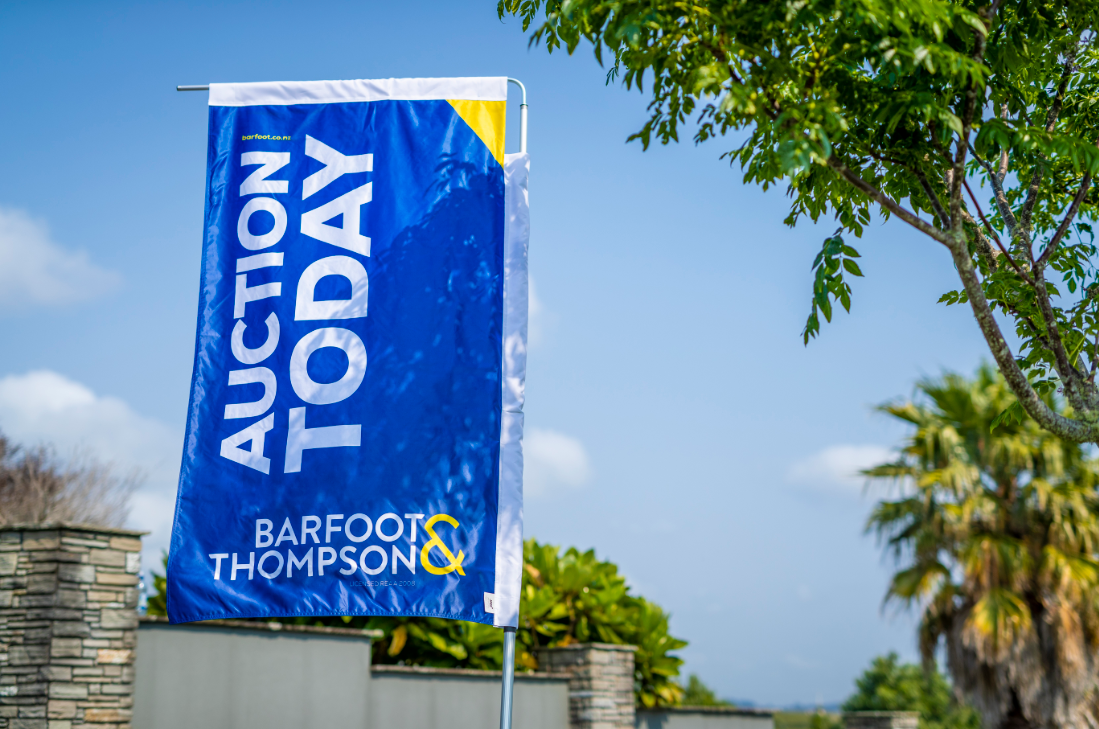 Activity in Barfoot & Thompson's auction rooms is continuing in a reasonably solid fashion as we head squarely into the winter selling season.
The agency marketed 124 residential properties for auction in the week from June 29 to July 5, which was up slightly from 97 the week before that.
The sales rate was also up, with sales being achieved on 67 properties in the week from 29 June to 5 July, giving an overall sales rate of 54%, compared to 45% the previous week.
The auction rooms are also significantly busier than they were at this time last year.
In the first week of July last year (1-7 July) Barfoot & Thompson marketed 65 properties for sale by auction and had a sales rate of 42%.
That means nearly twice as many properties passed through the agency's auction rooms last week than they did in the same week of last year, and the sales rate was also up this year.
The sales rates at Barfoot's auctions last week ranged form 45% at the North Shore auction to 100% at the on-site auctions (see table below).
Details of the individual properties offered and the prices achieved are available on our Residential Auction Results page.
The comment stream on this story is now closed.
Barfoot & Thompson Residential Auction Results

29 June - 5 July 2020

Date

Venue

Sold

Sold Post

Sold Prior

Not Sold

Postponed

Withdrawn

Total

% Sold

29 June - 5 July

On-site

5

 

 

 

 

 

5

100%

30 June

Manukau

14

 

2

13

 

 

29

55%

30 June

Shortland St

4

 

1

6

 

 

11

45%

1 July

Whangarei

1

 

 

 

 

 

1

100%

1 July

Shortland St

20

 

 

14

 

 

34

59%

1 July

Pukekohe

2

 

 

2

 

 

4

50%

2 July

North Shore

8

 

1

12

1

 

22

41%

2 July

Kerikeri

 

 

1

1

 

 

2

50%

2 July

Shortland St

4

 

1

6

 

 

11

45%

3 July

Shortland St

2

 

1

2

 

 

5

60%

Total

All venues

60

 

7

56

1

 

124

54%