Average rents in Queenstown-Lakes declined by $89 a week in the second quarter of this year, Wellington City rents down by $16 a week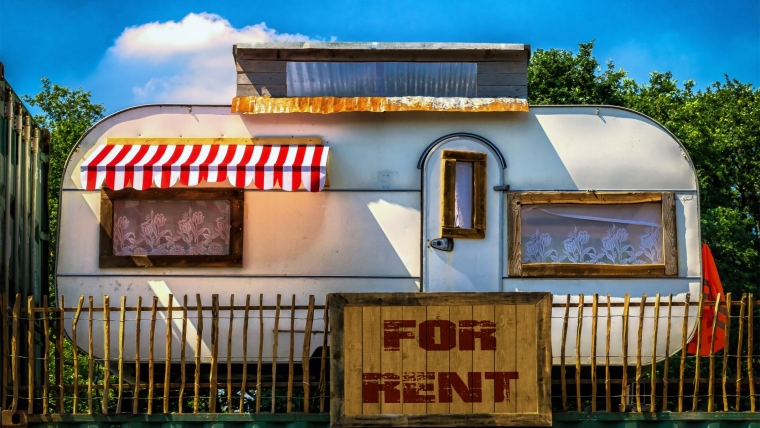 Residential rents were mostly higher in the upper North Island in the second quarter of this year and mostly lower in the South Island and lower North Island.
Overall, the rises in the north of the country and the falls in the south almost evened each other out, with the national average rent (based on bonds received by Tenancy Services) increasing by just $3 a week (+0.7%), from $461 in Q1 to $464 in Q2.
However there were strong geographical differences.
In Auckland the average rent increased by five dollars a week to $549 (+0.9%) in Q2, with increases occurring in all districts except the North Shore, where it dropped by $10 a week (-1.7%) to $592.
Average rents were also up in Hamilton, Tauranga, Rotorua, Napier and Hastings (see the table below for the full details).
But rents were mostly down in the Wellington region where the average declined by $16 a week (-2.9%) to $542 a week.
Within the Wellington region average rents declined in Kapiti, Porirua and Wellington City and rose in the Hutt Valley.
In the South Island, average rents were down in most districts, dropping by 1.7% in Christchurch and in Queenstown-Lakes the average rent dropped by a massive $89 a week (-13.7%).
However it is too soon to say if the figures signal a softening trend for rents.
It is not unusual for rents to be slightly softer in the winter months than they are at either end of the year and the second quarter's rental figures this year would have been affected by the COVID lockdown in the middle of the quarter.
The third quarter's figures are likely to provide more significant clues about where the market is headed.
The comment stream on this story is now closed.
Average Weekly Rents $

 

Q1    2020

Q2    2020

Change   $

Change   %

Whangarei District

424

439

15

3.5%

Rodney District

542

557

15

2.8%

Waitakere City

526

539

14

2.6%

North Shore City

602

592

-10

-1.7%

Auckland City

546

551

5

0.9%

Manukau City

541

551

9

1.7%

Papakura District

509

532

23

4.4%

Franklin District

482

489

7

1.4%

Auckland Region

544

549

5

0.9%

 

 

 

 

 

Hamilton City

433

447

14

3.3%

Tauranga District

505

509

4

0.8%

Rotorua District

415

417

3

0.6%

Napier City

432

439

7

1.6%

Hastings District

406

443

37

9.1%

New Plymouth District

391

387

-4

-1.0%

Palmerston North City

365

385

19

5.3%

Wanganui District

350

346

-4

-1.2%

Rangitikei District

275

309

33

12.1%

 

 

 

 

 

Kapiti Coast District

463

452

-12

-2.5%

Porirua City

517

500

-17

-3.3%

Upper Hutt City

470

485

16

3.3%

Lower Hutt City

495

499

4

0.8%

Wellington City

584

568

-16

-2.8%

Wellington Region

558

542

-16

-2.9%

 

 

 

 

 

Nelson City

421

430

9

2.2%

Banks Peninsula District

426

386

-40

-9.3%

Christchurch City

402

395

-7

-1.7%

Selwyn District

461

471

10

2.2%

Waimakariri District

407

394

-14

-3.4%

Ashburton District

350

338

-12

-3.4%

Timaru District

333

336

3

0.8%

Mackenzie District

391

294

-97

-24.7%

Canterbury Region

399

392

-7

-1.8%

 

 

 

 

 

Queenstown-Lakes District

650

561

-89

-13.7%

Dunedin City

398

392

-6

-1.6%

Invercargill City

306

317

12

3.9%

 

 

 

 

 

ALL NZ

461

464

3

0.7%