Quotable Value says average dwelling values still well up on a year ago but the growth rate is starting to tail off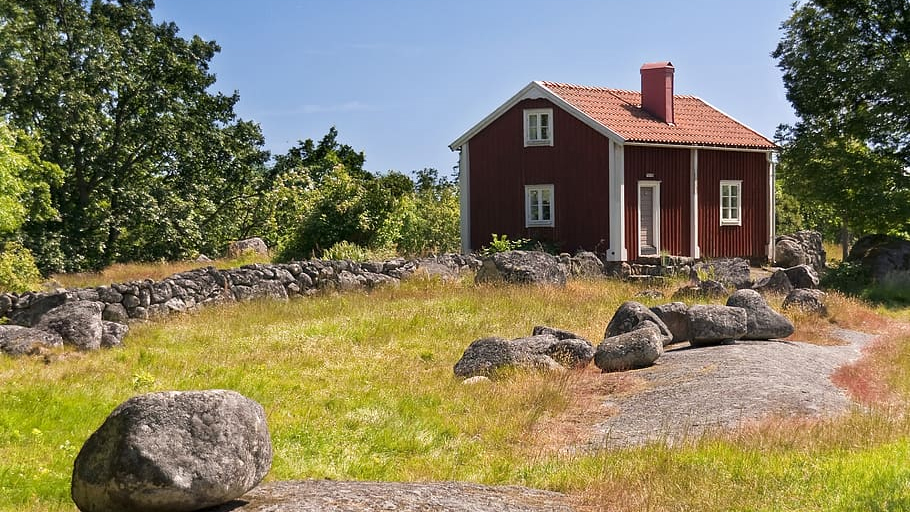 Quotable Value sees housing values starting to flatten throughout New Zealand, with average values starting to decline in some regions.
The average values of homes throughout the country was $739,151 in July, up 7.5% compared to a year earlier, but up only 0.4% over the previous three months.
In Auckland the average value of homes was $1,077,237 which was up 5.1% compared to July last year, but down 0.2% compared to three months earlier.
Within the Auckland region, average value changes were mixed, with rises on the northern and southern ends of the city and falls on the North Shore and central Auckland (see table below).
Values were mostly also weaker at the bottom of the South Island, with values in Queenstown-Lakes declining by 4.2% over the three months to July.
"The QV house price data continues to reflect a gradual decline in quarterly growth in July, with the vast majority of the big towns we monitor showing a reduction in the rate of growth since June," QV General Manager David Nagel said.
"There has been plenty of hype around demand and we're still seeing well attended auctions and open homes, especially for the more affordable housing stock.
"This has resulted in strong transaction numbers in the past few weeks leaving limited stock.
"But there's also a lot of properties that aren't selling as buyers exercise both caution and patience as they search for a suitable property," Nagel said.
See the table below for average property values throughout the country.
The comment stream on this story is now closed.
 

QV Housing Value Index - July 2020

 

Territorial authority

Average current value

12 month change %

3 month change %

 

Auckland Region

$1,077,237

5.1%

-0.2%

 

Main Urban Areas

$844,496

6.9%

0.2%

 

Wellington Region

$788,804

10.7%

0.4%

 

Total NZ

$739,151

7.5%

0.4%

 

 

 

 

 

 

Far North

$488,055

5.5%

0.1%

 

Whangarei

$578,488

5.6%

0.6%

 

Kaipara

$604,073

9.0%

3.9%

 

Auckland - Rodney

$987,639

5.3%

0.4%

 

Rodney - Hibiscus Coast

$962,734

4.9%

0.3%

 

Rodney - North

$1,012,172

5.6%

0.5%

 

Auckland - North Shore

$1,240,917

5.9%

-0.7%

 

North Shore - Coastal

$1,407,795

5.3%

-1.4%

 

North Shore - North Harbour

$1,208,350

5.5%

-0.1%

 

North Shore - Onewa

$1,011,821

7.6%

0.1%

 

Auckland - Waitakere

$857,302

5.9%

1.3%

 

Auckland - City

$1,260,285

4.2%

-1.5%

 

Auckland City - Central

$1,098,329

4.7%

-2.2%

 

Auckland City - Islands

$1,136,301

2.1%

-1.5%

 

Auckland City - South

$1,133,417

5.5%

-0.6%

 

Auckland_City - East

$1,581,159

2.9%

-1.8%

 

Auckland - Manukau

$945,659

6.4%

1.8%

 

Manukau - Central

$728,942

6.2%

1.4%

 

Manukau - East

$1,209,430

6.8%

1.8%

 

Manukau - North West

$826,654

6.4%

1.7%

 

Auckland - Papakura

$729,099

3.9%

0.6%

 

Auckland - Franklin

$704,341

4.6%

1.5%

 

Thames Coromandel

$809,281

7.1%

-1.3%

 

Hauraki

$458,513

8.8%

-2.3%

 

Waikato

$535,435

9.8%

2.3%

 

Matamata Piako

$527,194

7.4%

4.2%

 

Hamilton

$635,289

8.6%

0.9%

 

Hamilton - Central & North West

$591,984

10.1%

0.6%

 

Hamilton - North East

$774,455

5.9%

0.0%

 

Hamilton - South East

$593,683

10.3%

2.1%

 

Hamilton - South West

$570,837

9.1%

1.1%

 

Waipa

$646,980

9.9%

-0.1%

 

South Waikato

$321,517

25.2%

4.8%

 

Waitomo

$257,736

16.7%

4.2%

 

Taupo

$572,029

9.4%

1.5%

 

Western BOP

$699,186

3.8%

-1.4%

 

Tauranga

$794,004

7.5%

2.5%

 

Rotorua

$537,212

13.9%

6.7%

 

Whakatane

$526,461

10.3%

2.1%

 

Kawerau

$289,449

10.8%

-0.6%

 

Opotiki

$366,291

14.7%

-2.4%

 

Gisborne

$436,520

20.1%

0.4%

 

Wairoa

$238,276

12.6%

-7.2%

 

Hastings

$593,471

13.4%

0.9%

 

Napier

$618,867

11.6%

1.5%

 

Central Hawke's Bay

$437,523

16.0%

8.7%

 

New Plymouth

$513,802

10.3%

0.7%

 

Stratford

$350,626

21.9%

6.1%

 

South Taranaki

$289,871

18.2%

1.5%

 

Ruapehu

$281,031

23.6%

12.4%

 

Whanganui

$371,577

20.6%

1.0%

 

Rangitikei

$314,955

31.4%

10.2%

 

Manawatu

$470,276

17.9%

1.4%

 

Palmerston North

$515,832

14.8%

1.7%

 

Tararua

$297,730

22.2%

9.0%

 

Horowhenua

$443,891

18.5%

0.6%

 

Kapiti Coast

$674,962

11.7%

1.5%

 

Porirua

$696,516

12.2%

0.8%

 

Upper Hutt

$644,816

13.6%

2.4%

 

Hutt

$686,773

15.4%

0.6%

 

Wellington

$895,084

8.2%

0.0%

 

Wellington - Central & South

$886,537

8.7%

0.6%

 

Wellington - East

$950,439

7.3%

-1.4%

 

Wellington - North

$823,986

8.2%

0.3%

 

Wellington - West

$1,011,852

8.2%

-1.1%

 

Masterton

$444,998

14.3%

4.3%

 

Carterton

$483,968

11.5%

1.1%

 

South Wairarapa

$582,213

10.2%

-0.8%

 

Tasman

$645,722

6.0%

1.5%

 

Nelson

$662,839

6.4%

0.5%

 

Marlborough

$519,704

7.2%

0.7%

 

Buller

$206,746

5.0%

-3.4%

 

Grey

$243,731

10.4%

5.7%

 

Westland

$286,968

13.3%

6.9%

 

Hurunui

$406,267

2.8%

-0.8%

 

Waimakariri

$465,288

3.3%

0.6%

 

Christchurch

$519,233

4.3%

0.5%

 

Christchurch - Banks Peninsula

$540,548

3.7%

-2.7%

 

Christchurch - Central & North

$608,540

3.7%

0.9%

 

Christchurch - East

$392,520

4.0%

0.1%

 

Christchurch - Hills

$708,724

5.1%

0.1%

 

Christchurch - Southwest

$493,973

4.6%

0.5%

 

Selwyn

$567,844

1.6%

0.6%

 

Ashburton

$385,126

7.6%

3.3%

 

Timaru

$391,900

6.6%

1.3%

 

MacKenzie

$597,366

15.8%

-0.7%

 

Waimate

$283,375

1.5%

-2.4%

 

Waitaki

$361,100

12.6%

-0.1%

 

Central Otago

$590,518

8.4%

-0.5%

 

Queenstown Lakes

$1,165,187

-0.9%

-4.2%

 

Dunedin

$550,820

20.0%

-0.3%

 

Dunedin - Central & North

$563,910

19.3%

-0.5%

 

Dunedin - Peninsular & Coastal

$502,533

19.6%

0.8%

 

Dunedin - South

$525,167

19.8%

-2.2%

 

Dunedin - Taieri

$578,301

20.6%

0.9%

 

Clutha

$300,854

26.5%

11.8%

 

Southland

$377,670

17.8%

6.3%

 

Gore

$290,651

21.1%

3.9%

 

Invercargill

$361,922

19.2%

2.0%