Bargain basement prices for meth contaminated apartment and teeny weeny office suite at Auckland CBD auction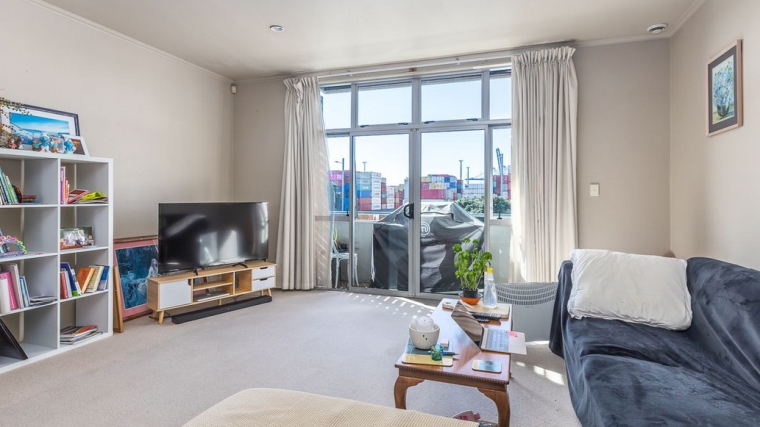 A large apartment in Auckland's CBD that had been used to manufacture methamphetamine (also referred to as P) has sold at auction for $65,000.
The apartment is unusually spacious for inner city apartments, with a floor area of 90 square metres.
It's a modern unit located above a shop across the road from the container terminal on Quay Street. It has two bedrooms, two bathrooms and a car park, but didn't have a happy sales history.
It's a leasehold unit and according to PropertyValue.co.nz, had originally been purchased for $275,000 in 2006, resold for $120,000 in 2009, and resold again in 2012 for $90,000.
When it was offered at auction by Ray White City Apartments on October 1, with a warning that the property had unresolved methamphetamine contamination issues, it had a declared reserve of $26,000, which means the reserve price was disclosed to potential bidders during the marketing process.
There were several potential buyers for the property and bidding was surprisingly competitive, opening at the $26,000 reserve and proceeding in small increments until it sold under the hammer for $65,000.
It was not the only lot to go for a bargain basement price at the same auction.
A tiny 14 square metre, leasehold office unit on the ground floor of the Vibe apartment complex at Viaduct Harbour was sold for $35,000 plus GST (see photo below).
But buyers weren't so keen on a 38 square metre, freehold apartment in the Metro building on Wakefield Street.
According to PropertyValue.co.nz the property had a rating valuation of $360,000 and was last sold in September 2009 for $152,000.
But the building has what were described as major remediation issues, and its marketing material said the owner was willing to meet the market.
However there was only one bid on the property and that was for $5000 and it was passed in.
Details of all of the properties offered at the auctions monitored by interest.co.nz and the results achieved, are available on our Residential Auction Results page.
The comment stream on this story is now closed.