The sales rates at Barfoot & Thompson's auctions ranged from 56% to 80% last week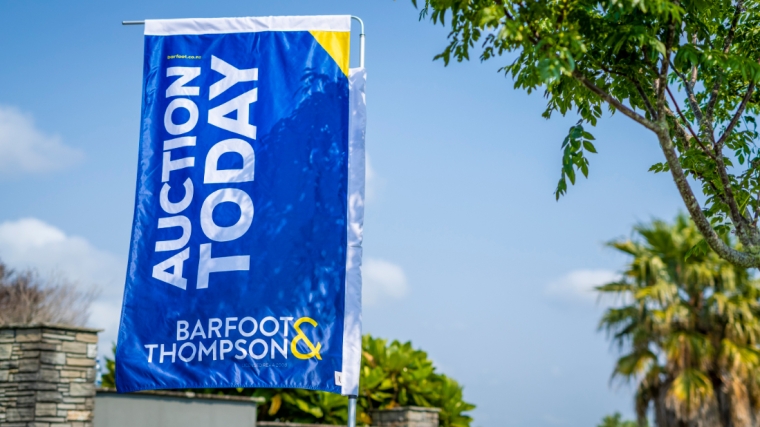 It was another cracker week in Barfoot & Thompson's auction rooms with the real estate agency auctioning a double century of homes and achieving sales on two thirds of them.
A total of 217 residential properties passed through Barfoot & Thompson's auction rooms last week (5-11 October), slightly up on the 207 properties auctioned the previous week.
Sales were achieved on 145 of those, giving an overall sales rate of 67%, also slightly up on the 62% sales rate the previous week.
At the individual auctions the sales rates ranged from 56% at the Pukekohe auction to 80% at the on-site auctions (see the table below for the full breakdown).
A high number of sales being agreed between vendors and buyers prior to the properties going under the hammer continues to be a significant feature of the market, indicating strong buyer demand.
The latest results suggest auction activity is maintaining the full head of steam that has been apparent for the last few weeks and is showing no sign of slowing down.
Details of the individual properties offered and the results achieved, are available on our Residential Auction Results page.
The comment stream on this story is now closed.