Smaller Auckland apartments popular as rentals for students and short stay travellers are selling at discounts to rating valuations, while prices are stronger for larger, owner-occupier apartments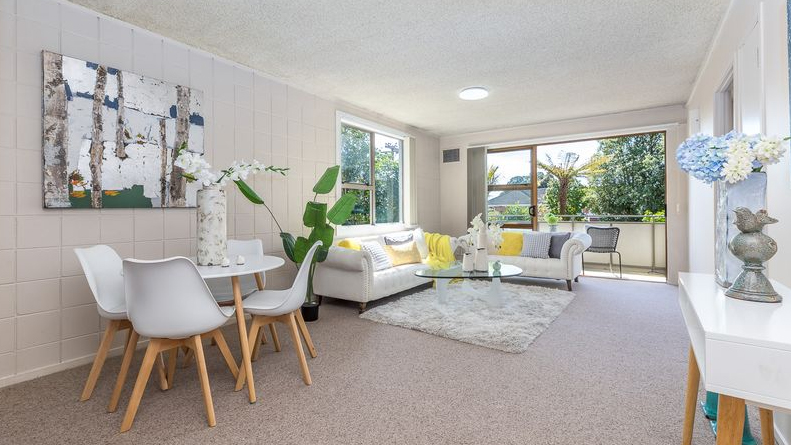 There was a surprisingly upbeat mood at this week's main Auckland CBD apartment auction, as vendors appear to be adopting more realistic attitudes to likely selling prices.
Auckland's CBD apartment market has been hit hard by a reduction in overseas student numbers and an almost complete lack of international tourists, with both groups underpinning CBD rentals.
That has seen rents for inner city apartments decline and vacancy levels rise and the outlook heading into next year is not looking any better.
Although investors have remained active in the market, they are buying at sharply reduced prices compared to prices at the beginning of the year.
Many investors have been reluctant to accept such steep price reductions, perhaps hoping that the market would have started to improve by now.
But the latest sales suggest more of them are now accepting that if they want to sell, they are going to have a accept a price that is likely to be well below previous expectations.
Another trend in the apartment market is that there appears to be a widening gap opening up between the prices that can be achieved for the smaller units that are mainly bought by investors, and larger units which have more appeal to owner-occupiers.
The smaller CBD units, often referred to as shoeboxes, have often struggled to sell over the last few months. In contrast there is often strong competition for the larger owner-occupied units and their prices appear to have been rising with the rest of the market.
This was evident at the Ray White City Apartments auction on October 29, where a mix of apartments that would have appealed to investors and owner-occupiers was offered.
First up was a large (74 square metre) one bedroom apartment on Lorne Street in the CBD.
It was in a character building built in the 1880s and had been tastefully refurbished to make the most of its many original features such as a high stud, native timber floors, exposed brick walls and oversized sash windows.
Its location, just one street back from Albert Park and Auckland Art Gallery, would obviously have appealed to owner-occupiers looking for the inner city lifestyle.
It had a rating valuation of $600,000. The opening bid was well above that at $650,000, and there was competitive bidding for it before it sold under the hammer for $740,000.
Similarly a modern two bedroom apartment (71 square metres) with a car park on Esplanade Road in Mt Eden had a rating valuation of $620,000. It sold under the hammer after competitive bidding for $680,000.
At the same auction two units in the Zest building, high up on the Nelson Street ridge, were offered. The smaller units in the Zest have been a mainstay for investors since the building was completed in 2005.
One of those offered at the auction was a 37 square metre two bedroom unit with expansive views across Freemans Bay and the harbour. It had a rating valuation of $350,000 but the opening bid was just $150,000. Although it attracted bids from several potential buyers, it sold under the hammer for $288,000, an 18% discount to its rating valuation.
A 21 square metre, one bedroom unit in the same building sold under the hammer for $210,000, which was an 11% discount to its rating valuation of $235,000.
Details and photos of all the properties offered at the same auction and the results achieved are available on our Residential Auction Results page.