Activity continues to gather pace in Barfoot & Thompson's auction rooms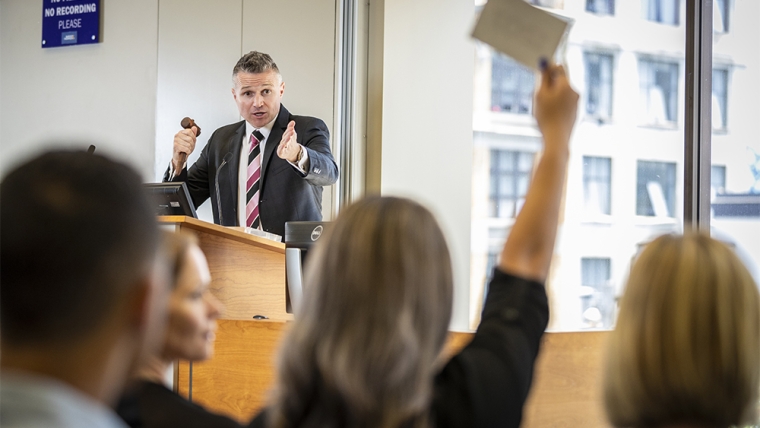 Activity is going from strength to strength in Barfoot & Thompson's auction rooms with the agency handling 290 auction properties last week (7-13 November).
That compares with 258 auction properties the previous week, 243 the week before that and 214 the week before that.
This suggests the market is showing no sign of slowing down as it heads towards its last big rush before the Christmas/New Year break.
The overall sales rate was also up slightly for the week at 60%, compared to 59% the previous week and 54% the week before that.
The central Auckland suburbs were the busiest with 77 properties going under the hammer and sales achieved on three quarters (74%) of them, while the Manukau auctions were just as busy, handling 77 properties and an overall sales rate of 56% (see table below for the full breakdown).
Details of the individual properties offered and the results achieved are available on our Residential Auction Results page.
The comment stream on this story is now closed.