The sales rate in Barfoot & Thompson's auction rooms remains remarkably steady as auction numbers keep rising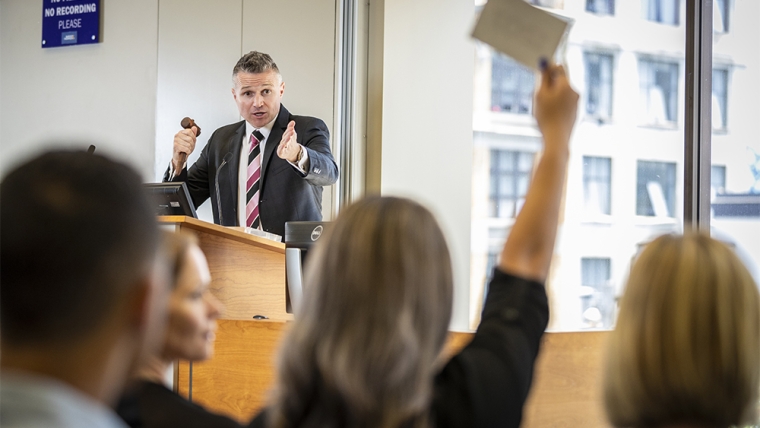 Barfoot & Thompson's auction rooms keep getting busier and busier, with the agency auctioning 354 residential properties in the first week of December (November 28 to December 4).
That's up from 290 in the first week of November with numbers rising steadily every week.
However, while the number of properties being auctioned has kept rising, the sales rate has remained remarkably stable, staying within the 57-60% range for several weeks and coming in at 58% last week.
Sales rates by district ranged from 50% in Northland to 93% in Papakura last week, with the number of properties in the central Auckland suburbs passing the 100 mark (see the table below for the district breakdown).
Details of the individual properties auctioned and the results achieved are available on our Residential Auction Results page.
The comment stream on this story is now closed.