Barfoots finishes 2020 strongly with sales volumes up +28% and median price exceeding $1 mln for the first time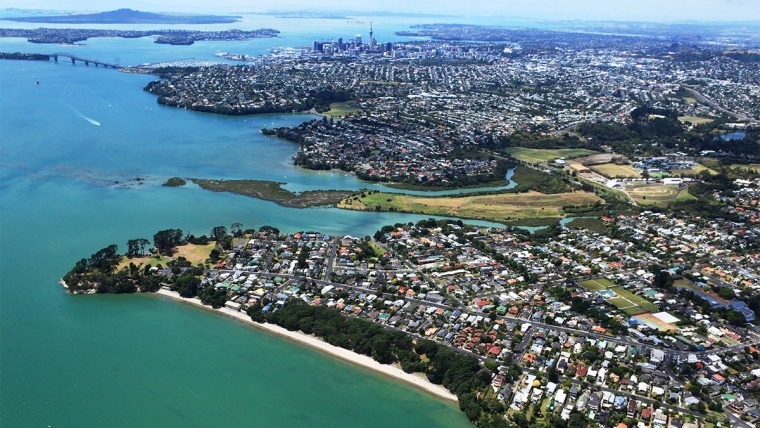 Dominant Auckland realtor Barfoot & Thompson has finished 2020 strongly with sales volumes up +28% over 2019 and their median price exceeding $1 mln for the first time.
They sold 11,944 properties in the year, enough to give them about 40% market share in the large Auckland market.
In December, the finish was very strong, selling 1479 properties, almost double the 779 sold in December 2019.
Even more impressive, that 1479 sales level was a record high for any December for the company.
December average prices were $1,092,518, also a record high. Median prices hit a new record high as well, reaching $1,005,000, +3.2% above the November level, and a whopping +16.2% higher than in December 2019. That is the fastest price growth since May 2015.
Twenty percent of their sales are now over $2 mln.
Barfoots expects the surge to continue into January, 2021. A company spokesman said "What these sales numbers do not show is the large number of yet to be completed and conditional sales in the pipeline, many of which will show up in January and February sales data, and this will ensure that the market makes a strong start to 2021."
More properties are coming on to the market for sale, but not at the pace of sales demand. It is a market "desperately short" of supply. Barfoots listed 868 properties for sale, the highest number of new listings in a December for a decade. However, with sales numbers being so high at month's end they had only 2938 homes on their books at the end of the year, their lowest number in five years.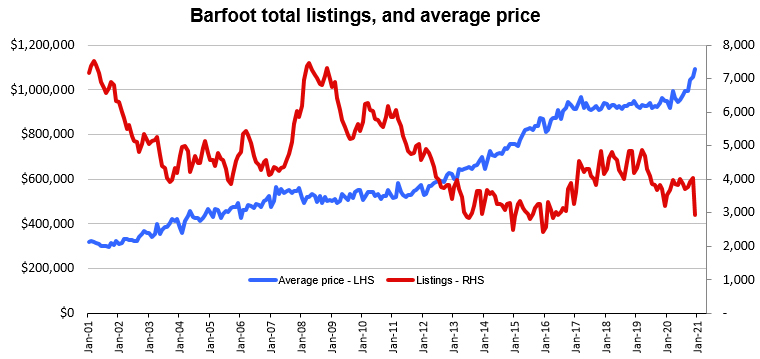 Economics 101 says when demand exceeds the supply, the price offered will rise. When the variance is large, the price rise will be large. These effects happen at the margins, driving the market expectation that the 'value' of all housing is rising.
There are about 560,000 dwellings in Auckland. In 2020 about +16,000 new dwellings were added, increasing the supply by less than +3%. All up, about 27,000 houses changed ownership in the year, so the price is being set by these transactions at the margin which account for only 5% of all dwellings. The other 95% get "the wealth effect" even though they are not in the market.
For fun, a back-of-the-envelope calculation: If the median price is now $1 mln, that makes the value of all Auckland dwellings a massive $560 bln. This value rose 16.2% in 2020 which means the untaxed capital gain in Auckland in 2020 was $78 bln. Tax on that exceeds every Government budget line item - the cost of National Superannuation is 'only' $16.3 bln. GST only takes in $18.1 bln per year, company tax only $11.6 bln per year. Untaxed gains from housing mean taxes in other areas are higher than they could otherwise be. Ditto Government debt.