More than a 1000 new homes a month were built in Auckland in the year to November and the numbers are rising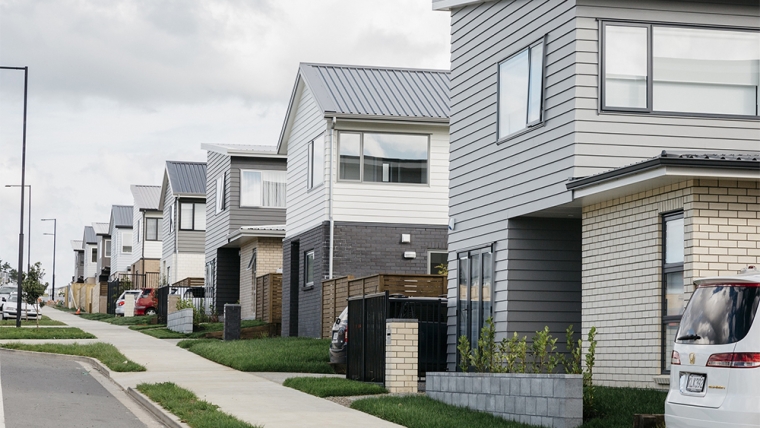 The number of new homes being built in Auckland continues to increase at a cracking pace.
The latest figures from Auckland Council show that it issued 1581 Code Compliance Certificates for new dwellings in November last year, up 41% compared to November 2019.
That brought the total number of new homes completed in Auckland to 12,054 in the 12 months to November, up 15% compared to the previous 12 months (see chart below for the monthly trend).
On average just over 1000 new homes a month were completed in Auckland in the year to November, although the increase in the region's total housing stock would have been slightly less than that because some existing homes would have been demolished to make way for the new dwellings.
Interest.co.nz estimates that just under 1300 homes need to be added to Auckland's housing stock every month to keep pace with the region's strong, migration-driven population growth.
Code Compliance Certificates are issued when a building is completed and the latest figures suggest that the number of new homes being completed in Auckland is starting to come close to keeping pace with population growth-driven demand.
Residential building consent figures suggest that the number of new homes likely to be built in Auckland will continue to rise over the next couple of years.
According to Statistics NZ, consents were issued for 1740 new dwellings in Auckland November and the number of consents issued has consistently been above 1300 a month since May.
Auckland Council figures show that most residential buildings are completed and issued with a Code Compliance Certificate within two years of receiving their building consent.
If present home building trends continue, the supply of new homes is likely to start keeping up with demand at some time in the next year or so, although the existing shortfall in housing supply that has built up over many years would mean Auckland's housing supply would probably remain tight for many more years.
Note: Late last year Auckland Council discovered there were serious errors in its reporting system which had the effect of significantly overstating the number of Code Compliance Certificates it was issuing for new dwellings. The errors have now been corrected, but their effect has been that earlier estimates of Auckland's new housing supply were overstated, which meant estimates of the region's housing shortfall were understated. The article above and the graph below are based on the corrected data.
The comment stream on this story is now closed.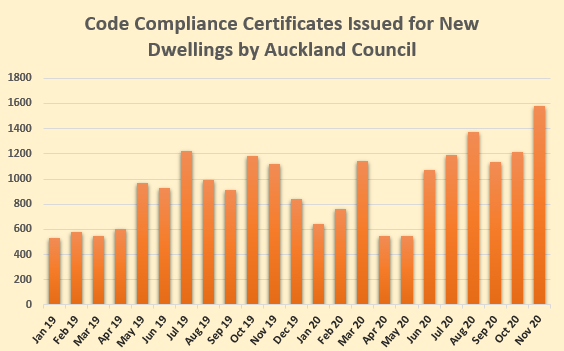 You can have articles like this delivered directly to you inbox via our free Property Newsletter. We send it out 3-5 times a week with all of our property-related news, including auction results, interest rate movements and market commentary and analysis. To start receiving them, go to our email sign up page, scroll down to option 6 to select the Property Newsletter, enter your email address and hit the Sign Me Up button.