Closing the borders has not led to big reductions in the number of overseas workers and foreign students in this country with a lack of new arrivals almost matched by a lack of departures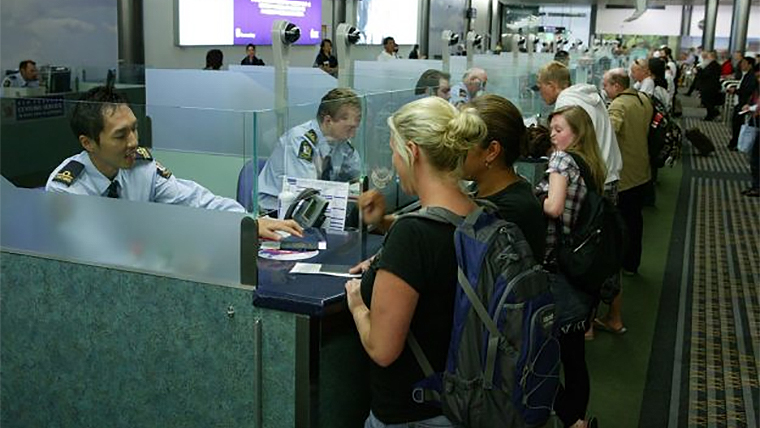 The latest immigration figures suggest that border restrictions during the COVID pandemic have so far only caused a relatively slight reduction in the numbers of people in this country on work or student visas.
Although the border restrictions brought the number of people entering the country on work or student visas to a virtual standstill from April last year onwards, there was an equally large decline in the number of people leaving the country who had been here on work or student visas.
It appears that most of them who were still here in April decided to remain and that has kept the total numbers residing (at least temporarily) in this country, relatively high.
The Ministry of Business Innovation and Employment tracks the number of people in this country both work and student visas, as well as arrivals and departures, and these numbers  generally follow fairly reliable seasonal trends, with peaks and troughs falling around the same time each year.
The number of people on work visas generally peaks in March then declines slowly until July, before rising steadily to another peak in November.
There is usually a sharp drop in numbers in December before they start rising again to the March peak and the cycle repeats.
These trends are obvious in the chart below, which tracks the number of people in the country on work or student visas at the end of each month.
But of course the trend was different last year.
The number of people on work visas peaked in March as usual, at 221,256, and then began a slow decline, also as usual.
But instead of bottoming out in July and then starting to rise again through to the end of the year, numbers kept declining steadily throughout the year.
However the decline was not large.
At the end of December there were still 193,413 people on work visas in this country, down by 27,843 (-12.6%) compared to the March 2020 peak, which was a record high, but down by just 3174 (-1.6%) compared to December 2019.
The number of people in the country on student visas also usually follows a reliable seasonal trend, with numbers peaking in February, then remaining relatively stable until October before dropping away in November and December then climbing back up to peak again in February.
Last year student numbers peaked in February as usual, at 82,911, slightly below the February 2019 record of 83,571.
But instead of remaining fairly stable until October, they began a slow decline, with numbers steadily dropping away to finish the year at 62,200.
Although that seems like a significant decline from the February peak, it was still above the December 2019 figure 58,383.
So although fewer overseas students arrived in this country last year, there were also fewer departing, and at the end of last year there were 3837 more overseas students in the country than there were at the end of 2019.
Those numbers suggest that the economic impact of closing the border to foreign workers and students is likely to have been minimal, and is likely to remain so unless there is a significant increase in the numbers of those already here deciding to depart these shores.
The high numbers of people on work and student visas deciding to remain in this country during the pandemic could also be one reason why our domestic economy performed better than expected last year.
As for what happens this year, we will have to wait and see.
The comment stream on this story is now closed.
You can have articles like this delivered directly to you inbox via our free Property Newsletter. We send it out 3-5 times a week with all of our property-related news, including auction results, interest rate movements and market commentary and analysis. To start receiving them, go to our email sign up page, scroll down to option 6 to select the Property Newsletter, enter your email address and hit the Sign Me Up button.