A 71% sales rate overall at Auckland housing auctions but things were slower at the apartment auctions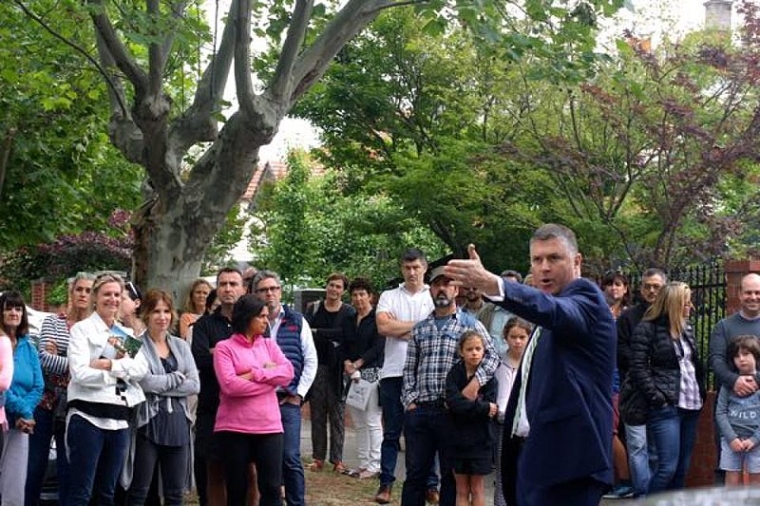 Residential auction activity in Auckland appears to be winding down after peaking in late February.
Interest.co.nz monitored 260 residential property auctions in the week from March 8-14. That was down from 307 the previous week, and the peak of 389 the week before that, - the last week of February.
This has taken the number of auctions back to almost exactly where it was a month ago.
It also means the number of properties auctioned in the week of March 8-14 was only marginally above the number auctioned in the equivalent week of last year (9-15 March, 2020).
However the sales rate remains significantly higher at 71% this year compared to 55% at the same time last year.
The main exception to the current buoyant market conditions is the CBD apartment market, with buyers remaining cautious at the main apartment auctions.
At City Sales' latest auction only one of the four properties offered were sold under the hammer and that was a modern, six bedroom, three bathroom terrace house on a leasehold title in Onehunga.
There was only one bidder for the property and it sold under the hammer for $125,000.
At Ray White City Apartments auction the following day, five apartments were offered and two were sold under the hammer.
Although both auctions attracted a reasonable number of potential buyers who weren't afraid to bid, they remained cautious on price and in most cases the gap between the price vendors were expecting to achieve and the price buyers were prepared to pay could not be closed on the day.
Details of the individual properties offered at all of the auctions monitored by interest.co.nz and the results achieved, are available on our Residential Auction Results page.
​​​​​​​The comment stream on this story is now closed.