There was a big drop in auction activity in the week of April 17-23 but the sales rate stayed above 50%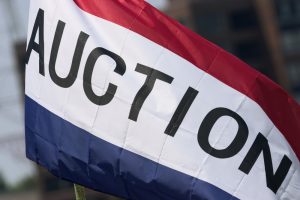 There was a sharp slowdown in activity at the residential property auctions monitored by interest.co.nz over the week of April 17-23.
There were just 267 properties offered at the auctions monitored by interest.co.nz over the week, down from 369 the previous week, which meant auction activity was at its lowest level since the first week of February when the market was just starting to spring back into life after the holiday break.
Of the 267 properties offered for sale, sales were achieved on 148 giving an overall sales rate of 55%.
That was broadly in line with the previous three weeks when the sales rates ranged from 51% to 58%.
However the sales rate has been in a more or less steady decline since it peaked at 76% in the week of 13-19 February.
The chart below shows both the trend in the number of properties being offered at auction and the numbers being sold or passed in each week since the end of January.
Details of the individual properties offered at all of the auctions monitored by interest.co.nz and the results achieved are available on our Residential Auction Results page.
You can have articles like this delivered directly to your inbox via our free Property Newsletter. We send it out 3-5 times a week with all of our property-related news, including auction results, interest rate movements and market commentary and analysis. To start receiving them, go to our email sign up page, scroll down to option 6 to select the Property Newsletter, enter your email address and hit the Sign Me Up button.