Government ringfences $1 billion of $3.8 billion Housing Acceleration Fund for councils, iwi and developers investing in infrastructure to support the building of new houses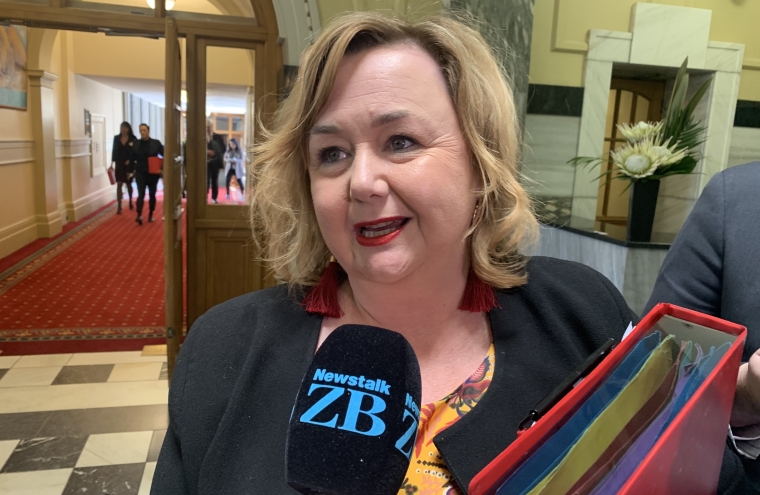 Local councils, iwi and residential property developers will from next week be able to submit expressions of interest in receiving government grants for infrastructure to support the building of houses.
Housing Minister Megan Woods on Tuesday morning announced $1 billion of the $3.8 billion Housing Acceleration Fund, unveiled in March, has been set aside to create a contestable housing infrastructure fund.
Funding will be available for projects that provide drinking water, waste water, sewage, roading, and flood management to enable new houses to be built.
Woods is yet to decide what the remaining $2.8 billion (of which $350 million has been ringfenced for Māori-led infrastructure projects) will be allocated towards.
To qualify for a slice of the $1 billion, infrastructure projects need to support the building of a relatively large number of houses - at least 200 homes in larger cities, 100 homes in smaller cities, and 30 homes in towns.
Larger cities include Auckland, Hamilton, Tauranga, Wellington and Christchurch. Smaller cities include Whangārei, Rotorua, New Plymouth, Napier-Hastings, Palmerston North, Nelson Tasman, Queenstown and Dunedin.
Woods said the fund would be weighted towards projects that seek to get "affordable" houses built where they're needed most in the short to medium-term.
She said funding would be prioritised for:
Brownfield intensification and greenfield expansion with access to amenities and opportunities
Developments where infrastructure investments might otherwise not be funded or not funded quickly enough to meet housing demand
A spread of projects across multiple regions including large urban areas and regional centres
Value for money through co-funding, contributions and commitments from third parties, including local councils
A steady pipeline of construction activity
Alignment with wider government objectives such as good urban planning, partnerships with iwi and Māori and transition to a net zero emissions economy.
Funding can be used to cover early-stage feasibility studies, design, consenting and in some cases land costs.
Councils, iwi and developers will be able to submit expressions of interest between June 30 and mid-August. 
The process will be administered by Kāinga Ora - Homes and Communities, however the Ministers of Finance and Housing are the final decision-makers on investments
Woods didn't provide a timeline around when successful applicants would be announced, and when the Government aimed to get the cash out the door.
As for the remaining $2.8 billion in the Housing Acceleration Fund, Woods' office confirmed the plan is still for this to be used to "accelerate the development of vacant or underutilised Crown-owned land, operate in more regions, and deliver a broader range of affordable housing options for rental and home ownership".
Details around how the $350 million set aside for Māori-led projects can be accessed will be released in August.
Woods said this Māori Infrastructure Fund would be available to unlock housing projects like papakāinga or rural developments.
See this fact sheet for more information.