How $3.8 billion of government funding is expected to get more houses built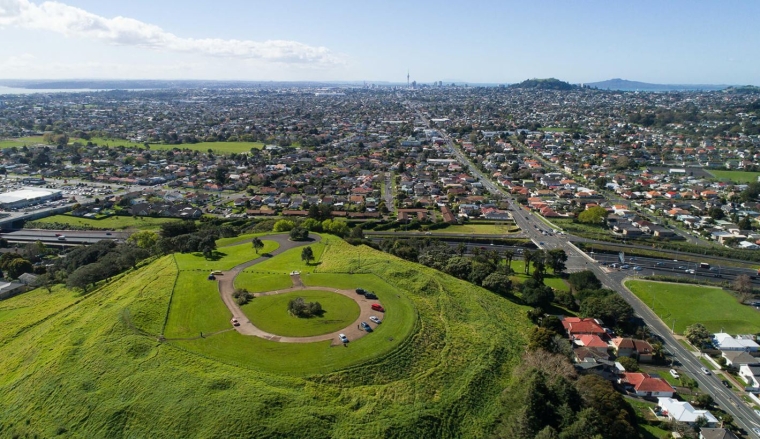 Scale and centralisation are at the core of the Government's approach towards to increasing the supply of houses.
Housing Minister Megan Woods this week announced $1 billion of the $3.8 billion Housing Acceleration Fund unveiled in March will be used to provide local councils, developers and iwi with grants to build infrastructure to support the building of new houses.
Rather than enable councils to derive funding from new sources - beyond rates and debt - the Government is requiring them to bid for infrastructure funding.
The Government wants councils to come to it saying, 'We've freed up this land and found three developers who together are committing to building 200 houses in this area. Can you give us some cash to pay for stormwater and roading infrastructure to support the development?'
Kāinga Ora will consider applications for funding, but Woods and Finance Minister Grant Robertson will decide who gets what.
Woods said, in a Cabinet paper, she expected demand for the $1 billion to "almost certainly exceed what is available at this time".
She wants bang for buck, favouring proposals that will support the building of larger numbers of houses where they're most needed.
Concern a focus on scale could see the regions neglected
While local councils won't say no to funding, even if it's being provided through a process that sees them beholden to central government, they worry regional New Zealand will miss out.
A spokesperson for Local Government New Zealand said the group had sought assurance from Woods a portion of funding would be set aside for the regions.
Woods said, in the Cabinet paper, she considered "identifying specific maximum funding envelopes at the outset to ensure regional spread". But she concluded there wasn't a sound basis for identifying envelopes of funding and "the loss of competitive pressure would significantly reduce our ability to negotiate for the best housing outcomes".
What about alternative housing models?
An advocacy group for alternative housing models also wants to see funding ring-fenced to support the likes of cohousing, cooperatives, and community land trusts.
Housing Innovation Society co-chair, Greer O'Donnell, said these developments were struggling to get off the ground, partly due to risk-averse banks, so could do with government support.
She spoke of the long-term social and environmental benefits of people thinking creatively to find bespoke housing solutions, and advocated for the Government deviating slightly from its low-risk approach.
Put to Woods, she said she was open-minded, and encouraged smaller developers to team up with each other and work with councils when making funding applications.
Councils expected to take the lead
Indeed, in the Cabinet paper Woods explained she expected local councils to be the lead applicants for infrastructure funding.
She said they were typically best placed to bring together the likes of developers and iwi, and hold most of the critical planning levers.
Woods said local councils will in most cases also be the ultimate owners of infrastructure assets created by the funding.
But councils will need to play their part too to help meet the Government's housing goals.
Woods expects them to open up land and enable intensification, particularly through implementation of the National Policy Statement on Urban Development.
More information on a government underwrite expected in coming weeks
O'Donnell was also disappointed government plans, made at the height of COVID-19 last year, to underwrite developments at risk of going ahead hadn't progressed.
Again, she said this would help those using alternative models secure funding to add diversity to the country's housing stock.
However Woods said previously held concerns around COVID-19 freezing work in the residential construction sector hadn't materialised and the pipeline of future work is strong.
She said the $350 million Residential Development Response Fund would be refocussed to support the sector to "deliver affordable housing for purchase and rent on private land".
Woods said she would have more to say in coming weeks.
Funding ring-fenced for Māori-led projects
Coming back to the $3.8 billion Housing Acceleration Fund, the only carve out that has been made is for a $350 million Māori Infrastructure Fund.
This will be available to unlock Māori-led projects for papakāinga or rural housing developments.
More information will be released in August.
More funding to expand existing government projects
Furthermore, the Housing Acceleration Fund will see funding go towards the Government's "large scale projects" in Auckland (Mount Roskill, Mangere, Tāmaki, Oranga and Northcote) and Wellington (Porirua).
These are urban regeneration projects that involve knocking down old state houses to make way for higher density public housing, and getting Crown-owned land "build ready" for development by either Kāinga Ora or private developers.
Funding (along with the ability for Kāinga Ora to issue an additional $2 billion of debt) will also enable it to buy more land.
Woods said, "The [Kāinga Ora Land] Programme has been sized on the assumption that, in most cases, Kāinga Ora will purchase and assemble land, instal key infrastructure (where necessary), and on-sell the land to development partners on condition they complete the development in accordance with the Government's housing priorities (pace, density, tenure mix, etc).
"Other approaches may be considered on a case-by-case basis."
Developer and director of NZ Living, Shane Brealey, said the company had bought much of its land from Kāinga Ora, and used it for high density housing, including KiwiBuild.
Brealey didn't plan to apply for a grant for infrastructure.
He believed this would be more useful for greenfields developments, or for developers with their design and consenting work done, but funding still in need of approval.
Brealey said NZ Living wasn't interested in a government underwrite beyond the KiwiBuild programme.