Sales activity in Barfoot & Thompson's auction rooms is well up compared to where it was at this time of year in 2019 and 2020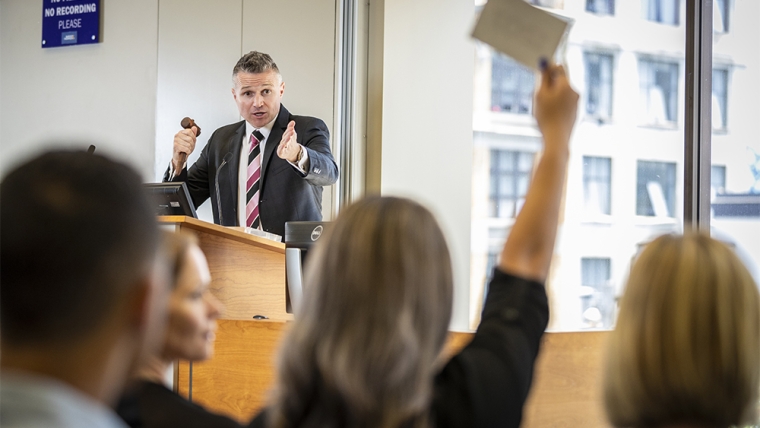 There was a particularly strong result in Barfoot & Thompson's auctions rooms last week, with sales achieved on three quarters (74%) of the properties on offer.
That puts Barfoot's auction sales rate back up to where it was at the height of last summer's selling season.
The number of properties being taken to auction is continuing to decline, with 145 going under the hammer last week (26 July -  2 July), compared to 150 the previous week and 165 the week before that.
While the slide in the number of properties being auctioned is not unusual over winter, the high sales rate is unusual for the time of year.
And by both measures, Barfoot's auction activity is well up compared to the same period for the last two years.
In the equivalent week of last year (27 June - 3 July, 2020) the agency took 124 residential properties to auction and sold 66 of them, giving a sales rate of 53%. In the equivalent week of 2019 (22-28 June) the agency auctioned just 75 properties and sold just 25 of them, giving an overall sales rate of 33%.
The high rate of sales was evident across all Auckland districts last week, with sales rates ranging from 57% in Rodney to 100% in Papakura.
The table below gives the sales breakdown across all Auckland districts.
Details of the individual properties offered at all of the auctions monitored by interest.co.nz and the results achieved, are available on our Residential Auction Results page.
The comment stream on this story is now closed.