Sales of two thirds under the hammer appears to be the new norm at Barfoot & Thompson's auctions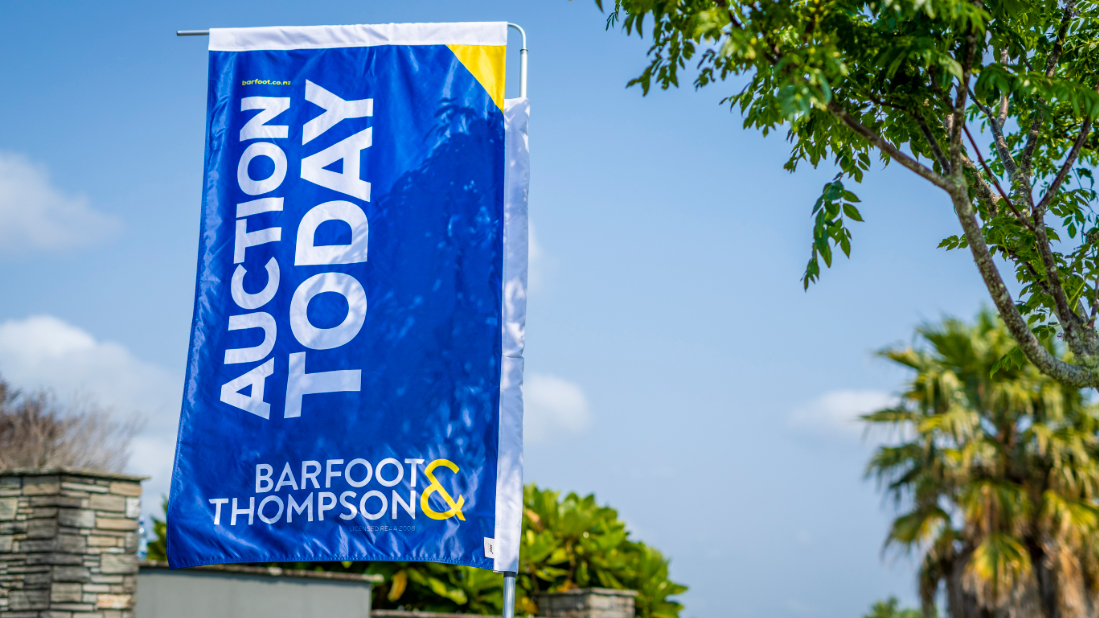 It was like groundhog day at Barfoot & Thompson's residential auctions last week, with the number of properties Auckland's biggest real estate agency auctioned and sold almost unchanged from the previous week.
Barfoot's auction numbers increased spectacularly through most of October as buyers and vendors alike threw off concerns about Auckland's Level 3 lockdown and committed to online auctions.
But activity appears to have leveled off at the end of the month with the agency auctioning 230 properties in the week of 23-29 October, exactly the same number as it did in the previous week.
The sales numbers a were also almost unchanged, with 154 of the properties auctioned last week selling under the hammer, comparted to 157 the previous week.
That gave an overall sales result of 67% last week compared to 68% the week before.
Around the Auckland districts the sales rates ranged from 59% in the leafy, inner city suburbs, to 100% in Papakura (see the table below for the full district breakdown).
Details of all of the individual properties offered and the results achieved are available on our Residential Auction Results page.
The comment stream on this story is now closed.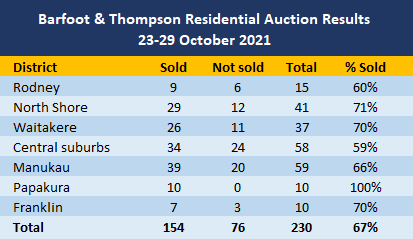 You can have articles like this delivered directly to your inbox via our free Property Newsletter. We send it out 3-5 times a week with all of our property-related news, including auction results, interest rate movements and market commentary and analysis. To start receiving them, register (it's free) and when approved you can select any of our free email newsletters.