QV looks ahead from an "unusual 2021" to where sellers will need to temper their expectations. The chatter about properties being handed in at auction is real, as is property sitting on the market beyond the initial tender period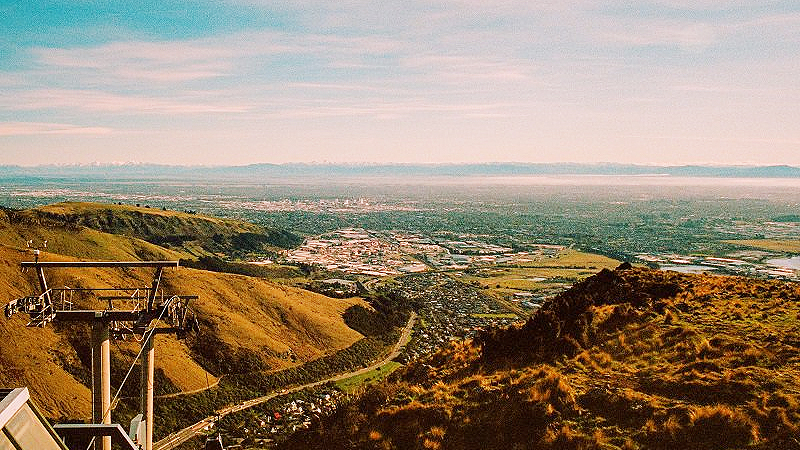 This article was supplied by Quotable Value. The full version is here.
---
A remarkable year for New Zealand's residential property market has come to an unremarkable end, with a flood of new listings helping to dampen home value growth but also failing to stop it altogether.
The average home increased in value by 7.8% nationally over the past three-month period to the end of December, up from the 6.9% quarterly growth we saw in November, with the national average value now sitting at $1,053,315. This represents an average annual increase of 28.4% for 2021.
In the Auckland region, the average value now sits at $1,527,092, climbing 9.7% over the last three-month period, with annual growth of 29.1%, increasing from the 27.9% we reported in November.
QV Operations Manager Paul McCorry commented: "It is fair to say that 2021 was a pretty unusual year for the property market. Never in recent times have we had so much external intervention in a housing market and yet, in the midst of a global pandemic, the market grew by a record 28.4% nationally.
"It became pretty clear towards the end of the year that this level of growth was not going to continue indefinitely as we started to see a decline in the quarterly rate of growth."
Last month, we reported that three quarters of the major urban areas we monitor were still seeing an increase in the rate of quarterly growth. This time around, half are now showing a decline. "To be clear, they are all still seeing values go up – but at a much slower pace," Mr McCorry added. "Of the other half that are still showing an increase in the rate of growth, five have increased by less than 1%. The market has definitely pumped the brakes, but it hasn't ground to a halt completely."
He said Christchurch City was the obvious winner of the unwanted 'biggest increase' title in 2021. The Garden City saw values lift a staggering 40.2% year on year, "a symptom of a market a little earlier in the growth cycle, where relatively speaking things were a little more affordable". In real terms, that means in January 2021 the average Christchurch house price was around $560,000; today it is $785,000. Whilst the rate of growth has slipped a little this quarter, it is still in the double digits over a three-month period at 11.6%.
"Aucklanders have been doing the hard yards for the rest of Aotearoa throughout 2021, moving through the various lockdowns and traffic lights. After over 100 days in lockdown it is no surprise to see the Super City catching the wave of a now internationally recognised trend – a post lockdown boost to the property market, up 9.7% over the quarter. A prolonged period at home and now a relaxing of these restrictions will have people taking stock of their living arrangements."
At every summer barbeque the conversation will have inevitably turned to what the market will do in 2022, but Mr McCorry said predictions can be fraught with danger. "Following the March 2020 lockdowns, doom and gloom was rife with predictions of a market correction. Yet since March 2020 values nationally have increased almost 41%. So what do the next 12 months have in store? Inflation and the interaction with interest rates will be key," he said.
The Reserve Bank of New Zealand measures the average increase in the cost of goods and services and aims to keep that rate of price inflation between 1-3%. The third quarter result was 4.9% – so considerably higher than expected.
"The most likely lever to reduce this rate going forward is to increase the Official Cash Rate (OCR), which in turn increases interest rates banks will offer to prospective homeowners. We saw successive increases in the OCR in October and November, and it is no surprise that this was when we started to see the tide turn a little in the rate of growth," said Mr McCorry.
"At this point in time, despite these increases, interest rates are still considered low by historic standards and this has most likely prevented the market being absolutely stuck in the mud. But any more increases could start to make both banks and their borrowers feel pretty nervous. More rigorous lending criteria that came into effect in December will also have banks really scrutinising every application."
Meanwhile, in recent months we have seen quite a flood of listings to the market, mainly as people tend to hold off putting their home up for sale until the good weather. With increased listings, buyers have more choice.
"They won't attend every open home and you won't get as many multi-offer situations. The chatter about properties being handed in at auction is real, as is property sitting on the market beyond the initial tender period – often re-listed with an asking price. Managing vendor expectations coming out of 2021 and into 2022 will be a very advantageous skill set for an agent," Mr McCorry added.
"If we had to draw a line in the sand, you could reasonably expect values growing in the smaller single digits towards the middle of the year and potentially remaining stable throughout winter, but 12 months is a very long time in a property market and realistic pricing and realistic vendors will prevail in 2022."