Sales rates for Auckland properties auctioned by Barfoot & Thompson ranged from 50% in Franklin to 19% in Waitakere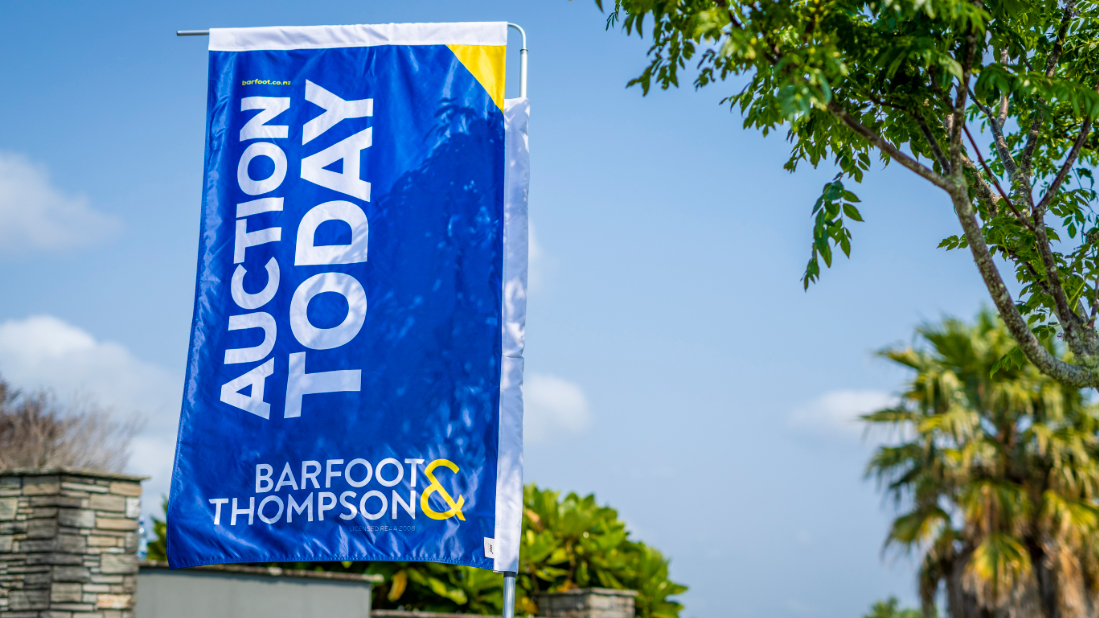 The number of properties being auctioned by Auckland's largest real estate agency continues to increase week by week but the sales rate appears to have flattened out at just over a quarter.
Interest.co.nz monitored 187 residential properties auctioned by Barfoot & Thompson over the week of February 5-11, up from 135 the previous week.
Of those, sales were achieved on 51 properties, giving an overall sales rate of 27%, unchanged from the previous week.
Around the Auckland districts, the highest sales rates were achieved for properties in the Franklin district on Auckland's southern boundary at 50%, although only eight properties from that district were on offer. Properties out west in Waitakere had the lowest sales rate at just 19%.
The latest results support growing evidence that there are plenty of listings on the market, giving buyers the most choice they have had for quite some time, while vendors will need to be realistic when setting their prices reserves if they are wanting to achieve a sale on the day.
You can view the results for all of the auctioned properties monitored by interest.co.nz on our Residential Auction Results page.
The comment stream on this story is now closed.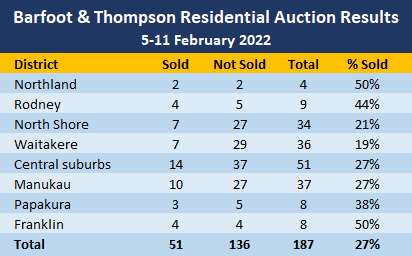 You can have articles like this delivered directly to your inbox via our free Property Newsletter. We send it out 3-5 times a week with all of our property-related news, including auction results, interest rate movements and market commentary and analysis. To start receiving them, register here (it's free) and when approved you can select any of our free email newsletters.