Auction sales rates ranged from under a third in Auckland and Waikato and up to two thirds in Canterbury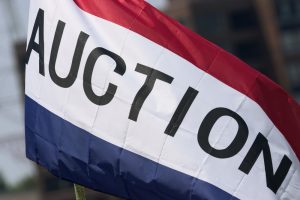 Residential property auctions had an overall success rate of 40% in the first half of February but there were big regional variations.
Interest.co.nz monitored almost 600 residential property auctions over the two weeks from January 31 to February 13, at locations from Lumsden in the Deep South to Cable Bay in the Far North.
Auction activity continues to be dominated by the Auckland market, which accounted for more than half of the auctions monitored.
That's not only because Auckland is the country's largest real estate market, but also because selling by auction has traditionally been more prevalent in Auckland than in many other parts of the country.
However while the Auckland auction rooms were busy and getting busier, that wasn't matched by the number of properties selling under the hammer and the overall sales rate at the Auckland auctions monitored by interest.co.nz in the first two weeks of February was just 30%.
Only properties in the Waikato had a lower auction sales rate at 29%.
The market appeared to be most buoyant in Canterbury where the overall auction sales rate was 67%.
Sales rates in other regions where auction numbers were sufficiently high to give meaningful data were Bay of Plenty 55%, Central Otago/Lakes 53% and Northland 52%.
The overall sales rate for all of New Zealand excluding Auckland was 57%.
However even in areas where the sales rate is above 50% that is generally down from where it was during the buying frenzy prevalent in parts of the market for much of last year. So it will be interesting to see how those sales rates hold up over the next few weeks.
You can see the results for all of the individual properties offered at auctions monitored by interest.co.nz on our Residential Auction Results page.
The comment stream on this story is now closed.
You can have articles like this delivered directly to your inbox via our free Property Newsletter. We send it out 3-5 times a week with all of our property-related news, including auction results, interest rate movements and market commentary and analysis. To start receiving them, register here (it's free) and when approved you can select any of our free email newsletters.