The number of properties offered dropped well below 100 and just 16% sold under the hammer at Barfoot & Thompson's latest auctions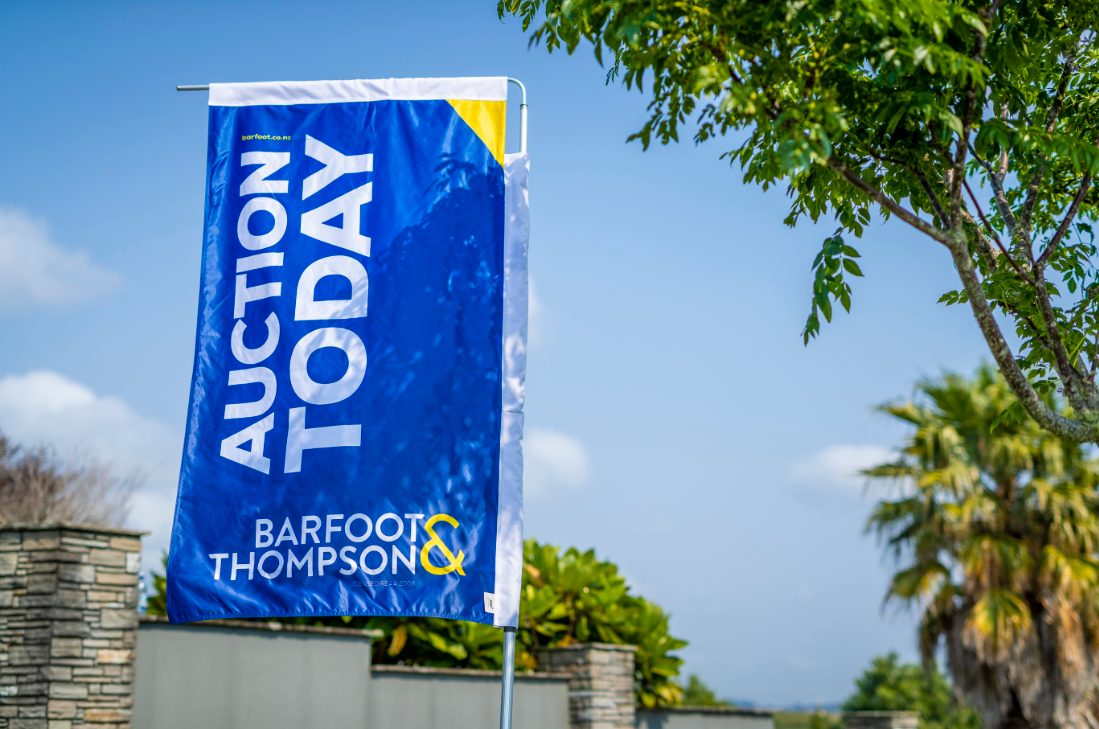 A chill wind blew around Barfoot & Thompson's auction rooms this week with both the number of properties being offered and the sales rate dropping.
Just 80 properties were offered at Auckland's biggest real estate agency's latest auctions (11-17 June), down from 106 the previous week and 118 the week before that.
Any drop in auction numbers to below 100 would have been significant but such a big fall was particularly notable.
On top of that just 13 properties were sold under the hammer, pushing the overall sales rate down to 16%, after it had hovered at 18% to 19% over the previous few weeks.
Only four districts - North Shore, Waitakere, central suburbs and Manukau had sufficient numbers of properties auctioned to provide meaningful data, and the sales rates at those ranged from 9% for Waitakere properties to 31% for those on the North Shore. (See the table below for the full district results).
Details of the individual properties offered at all of the auctions monitored by interest.co.nz and the results achieved, including the prices of those that sold under the hammer, are available on our Residential Auction Results page.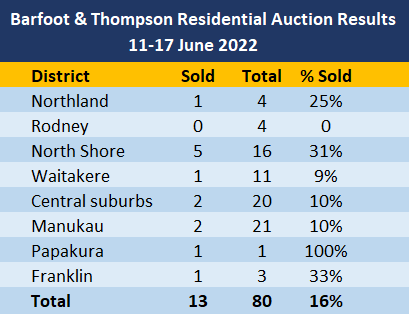 You can have articles like this delivered directly to your inbox via our free Property Newsletter. We send it out 3-5 times a week with all of our property-related news, including auction results, interest rate movements and market commentary and analysis. To start receiving them, register here (it's free) and when approved you can select any of our free email newsletters.