Just 12 residential properties sold under the hammer at Barfoot & Thompson's latest auctions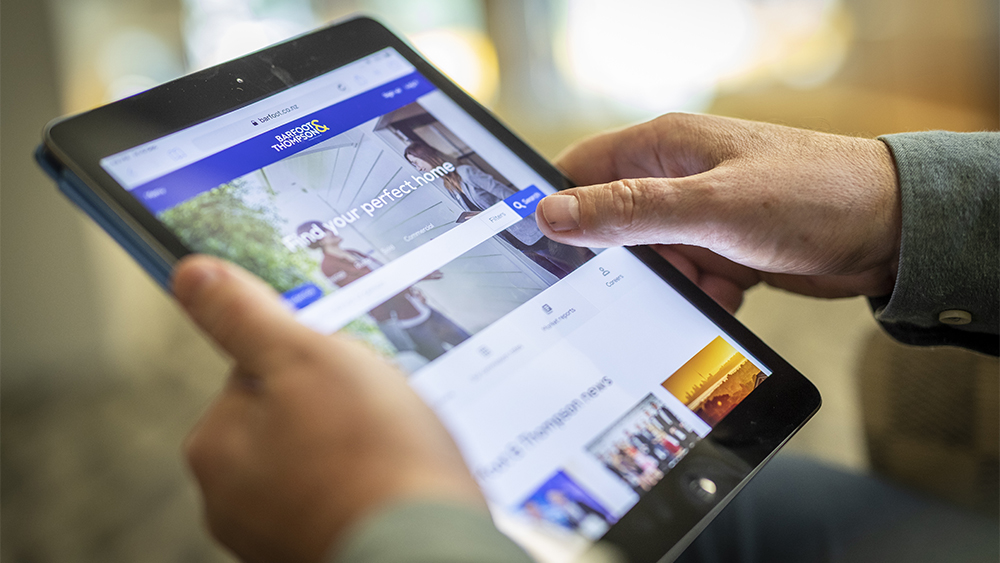 It may have been the rain or rising interest rates, or a general air of economic malaise. But whatever the reasons, things were pretty quiet overall at Barfoot & Thompson's latest auctions.
Auckland's biggest real estate agency marketed 65 residential properties for sale by auction over the week from July 9-15, down from 101 the previous week and 78 the week before that.
Of those, 12 properties were sold under the hammer at the latest auctions, down from 23 the previous week.
That gave an overall sales rate of 18%, down from 23% the previous week and 19% the week before that.
Barfoot's orders of sale suggest the number of properties offered at auction will be up a bit next week, but not by much.
So it appears that Auckland's auction numbers are bouncing along the bottom at the moment.
The table below shows the district-by-district results.
Details of the individual properties offered at all of the auctions monitored throughout New Zealand by interest.co.nz, including the prices of those that sold, are available on our Residential Auction Results page.
The comment stream on this story is now closed.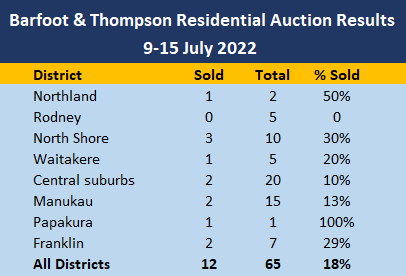 You can have articles like this delivered directly to your inbox via our free Property Newsletter. We send it out 3-5 times a week with all of our property-related news, including auction results, interest rate movements and market commentary and analysis. To start receiving them, register here (it's free) and when approved you can select any of our free email newsletters.