The number of residential properties being auctioned slumped further last week - just over a quarter sold under the hammer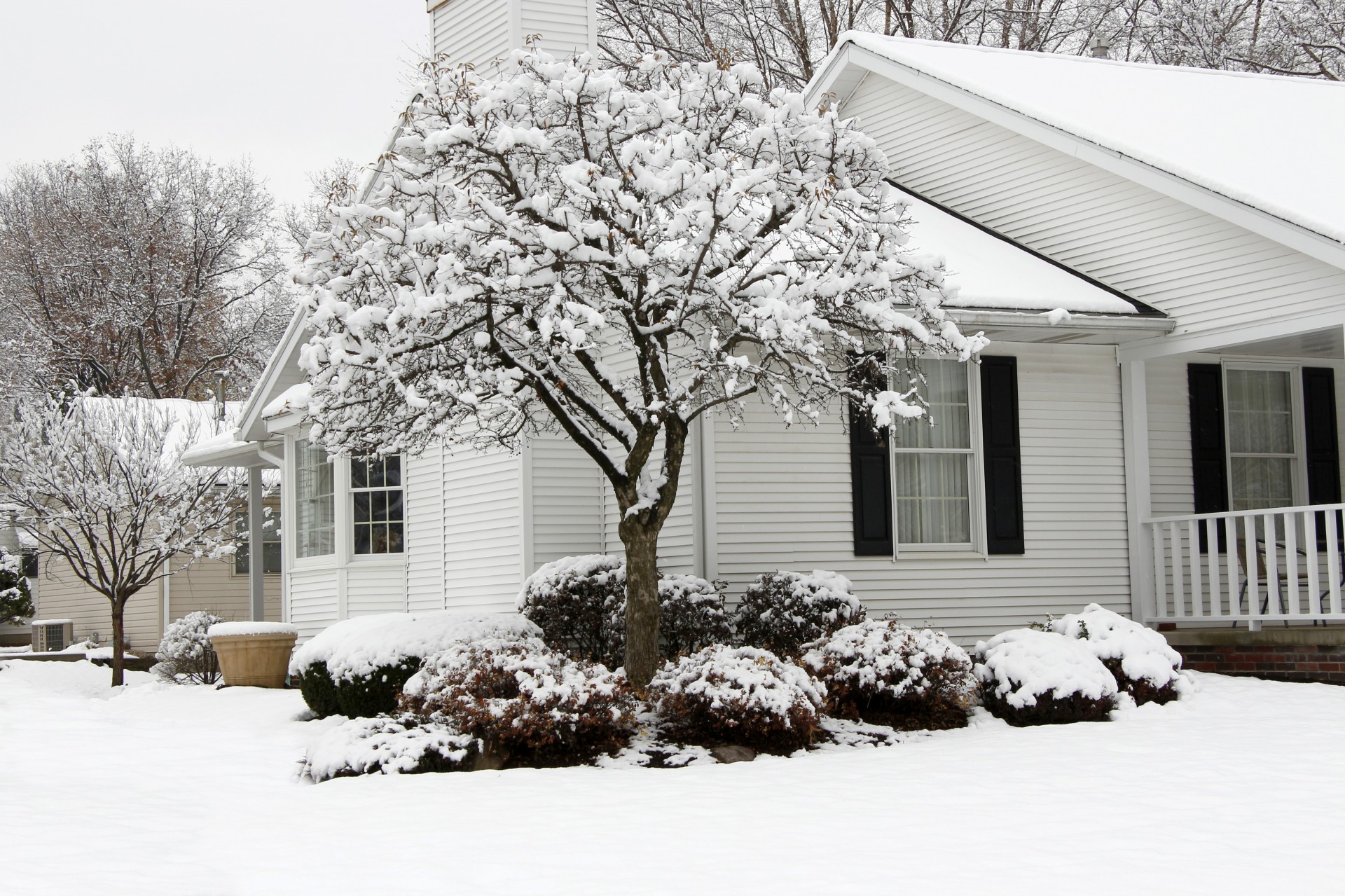 Residential auction activity continued to grind lower last week (9-15 July), with just 120 properties offered for sale around the country at the auctions monitored by interest.co.nz.
That was down from 175 the previous week which was itself a very low number.
Of the 120 properties put up for sale last week just 32 sold under the hammer, giving an overall sales rate of 27%.
That was down from 31% the previous week but within the recent range, which has bounced around the 25% mark for several weeks.
With winter now well and truly upon us and this week's announcement of higher than expected inflation with its likely flow-on to further hikes in mortgage interest rates, the atmosphere in the auction rooms could remain subdued for some time.
The table below shows the district-by-district results from all of the auctions monitored by interest.co.nz last week.
Details of all of the individual properties offered at those auctions including the selling prices of those that sold, are available on our Residential Auction Results page.
The comment stream on this story is now closed.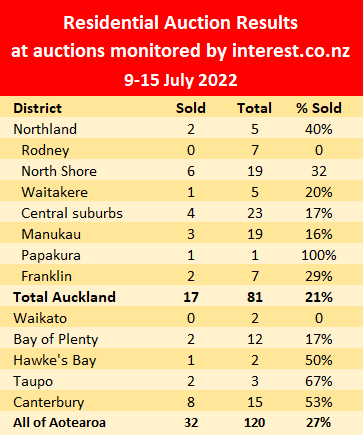 You can have articles like this delivered directly to your inbox via our free Property Newsletter. We send it out 3-5 times a week with all of our property-related news, including auction results, interest rate movements and market commentary and analysis. To start receiving them, register here (it's free) and when approved you can select any of our free email newsletters.