Almost 200,000 square metres of new warehouse space consented in Auckland in Q3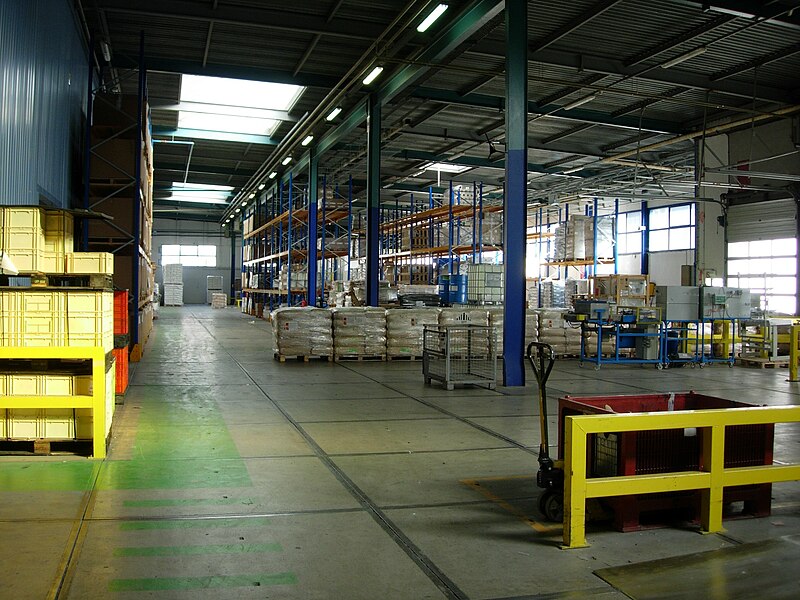 The amount of new warehouse space consented in Auckland hit a record high in the September quarter (Q3) this year.
According to Statistics NZ's building consent data, 197,398 square metres (sqm) of new warehouse and storage buildings were consented in Auckland in Q3, which was the most new warehouse/storage space consented in the region in any quarter since Statistics NZ began compiling the figures in their current format in 1990.
The value of the building work involved was estimated at $252 million, excluding the cost of the land and other non-construction-related costs, which was the first time the value of building work on warehouse/storage buildings in Auckland has topped $200 million in any quarter.
According to Interest.co.nz's Commercial Building Consent Analysis tables, the average size of the new buildings consented was 5483 sqm, and the average estimated build cost was $1277per sqm.
That pushed the total amount of new warehouse/storage space consented nationally in Q3 out to 289,600sqm, also a record high.
The surge in the amount of warehouse space consented comes after two quarters in which an unusually low amount of new warehouse space was consented. So with demand for warehouse space still running high, there was probably a bit of a catch up in the latest figures (see graph below).
Construction of new factories and industrial buildings in Auckland is also running hot, with 42,334sqm consented in Q3.
Although that's not a record it is very high and the value of that building work was a record high at $159 million.
By comparison the amount of new office and retail premises consented in Q3 was relatively subdued, with 30,450sqm of new office space at an average estimated construction cost of $5841 per sqm, and 34,227sqm of new retail premises at an average estimated construction cost of $2935 per sqm.
The full analysis of consented work for office, retail, factory/industrial and warehouse/storage buildings, nationally and in each of the main urban areas, can be found in our Commercial Building Consent Analysis Tables.
The comment stream on this story is now closed.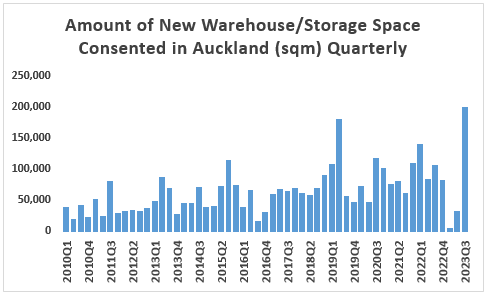 You can have articles like this delivered directly to your inbox via our free Property Newsletter. We send it out 3-5 times a week with all of our property-related news, including auction results, interest rate movements and market commentary and analysis. To start receiving them, register here (it's free) and when approved you can select any of our free email newsletters.