Mike Pero Mortgages to launch real estate agency group charging 2.95% commissions. Your view?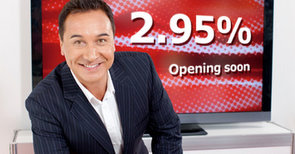 Mike Pero and Mike Pero Mortgages say they plan to launch a new real estate agency group from March or April. 
The new group would charge commissions of 2.95%, rather than the 3.95% typically charged by established agency groups.
Pero said real estate agencies had charged too much for too long.
"It's one of the most talked about topics, and what people grumble about most, when selling their homes," he said, adding commissions should "reflect the challenging economic times that we are in today".  
Pero said lower marketing and communications costs over the internet and mobile phones meant companies didn't need big overhead costs any more which had to be passed on to customers.
Mike Pero agents would work with iPads, intensive online marketing and modern operating techniques and systems, he said.
The new company placed an advertisement in the Sunday Star Times yesterday calling for real estate agents to sign up, saying smarter use technology meant they would earn more while charging a lower commission because they would use their time better and make more sales.
"Realistically with a better proposition for the home seller the agents sales will increase, we believe, more than twofold," Pero said.
"Effectively, we have taken a large part of the administration and management overheads out and shared those savings between the customer and the agent."