Receiver to call in Kevin Podmore's NZ$20m personal guarantee to St Laurence debentureholders in August; Will be worth much less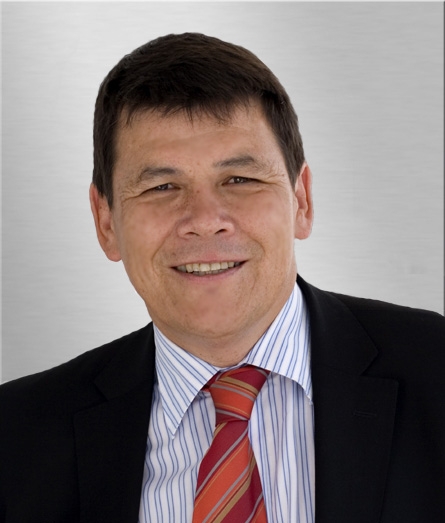 By Gareth Vaughan
The St Laurence receiver will call in a NZ$20 million personal guarantee from the defunct property lender's managing director Kevin Podmore and associated entities, but any money made available is likely to amount to significantly less than NZ$20 million.
When St Laurence enforced a moratorium on investor payments in December 2008 Podmore and associated companies Auguste, Neuhaus Stonefields and Auguste Albany pledged to pay up to NZ$20 million if St Laurence was placed in receivership or liquidation and 15 months later there was a shortfall in repaying debenture holders.
An insolvent St Laurence was tipped into receivership by trustee Perpetual Trust on April 29 last year owing 9,431 secured debenture holders NZ$212 million in principal and NZ$27.1 million in interest after Perpetual rejected a proposed debt-for-equity swap from Podmore. The 15 months is up in late July and receiver Barry Jordan of Deloitte told interest.co.nz there would be a shortfall and consequently Podmore's guarantee would be called in.
Deloitte's latest receiver's report reiterates that secured debentureholders will ultimately get back something at the lower end of a 15 cents to 22 cents in the dollar range of their principal, excluding 10c they got back prior to the receivership. The range excludes any return via Podmore's guarantee or from St Laurence's 34% stake in the now in receivership Irongate Property. St Laurence debentureholders won't be getting any interest back.
"We'll have to call on it (the guarantee) because there's a shortfall and Kevin's aware of that," Jordan said. "But we can't call on it until the end of July. When we do call on it that's when we'll start initiating conversations with Kevin and those other creditors about a repayment plan."
Jordan said Podmore, who now "oversees" fund management activities at Cambridge Funds Management and is part of that firm's advisory team, had been "completely co-operative" with Deloitte. He said dialogue with Podmore was likely to start in August and ahead of that he didn't know the "wider picture" of Podmore's financial position.
"But realistically as reported in the moratorium documents the ability of Kevin, or those associate entities, to meet a NZ$20 million guarantee is very doubtful," Jordan said.
"That was flagged in the moratorium and I don't think anything has changed."
A message on Podmore's mobile phone voicemail when interest.co.nz called said he was currently away on holiday.
Wasn't worth NZ$20 million in 2008
According to PricewaterhouseCoopers' independent appraisal of the St Laurence moratorium plans, the guarantors' shareholder funds did not meet the NZ$20 million threshold at the time of their 2008 report. And in April last year Podmore told interest.co.nz shareholder funds were then only worth about NZ$4 million and that his personal assets were "minimal" because all his wealth had been tied up in St Laurence.
Asked why the guarantee was allowed to be sold to debentureholders as a NZ $20 million guarantee when it was unlikely to ever amount to that much money, Matthew Lancaster, Perpetual Trust's head of corporate trust, said the independent report noted it was a case of  "better to have than not".
"This was our view as well," Lancaster said.
"Ultimately, the value of any guarantees will only be as good as the worth of the entities that are providing them and, as time has gone on and conditions have continued to deteriorate, the net value of the assets of the guaranteeing entities has fallen. That could always have been the case; a point acknowledged in PwC's report and therefore one that investors could have taken into account in making their decision on whether to approve the plan or not," Lancaster added.
He said a concluding comment in PwC's report was worth repeating. This said: "It is important to acknowledge that failure to raise the $20 million could trigger personal bankruptcy for Kevin Podmore and that the guarantee is a statement of commitment by Kevin Podmore. It firmly links his interests with those of the investors."
Lancaster said in the circumstances of the time, this was seen as important a factor as the actual quantum of any guarantees being provided.
Next repayment due in August
St Laurence debentureholders got an initial receivership repayment of 9c in the dollar during January. Jordan said they should get a second one in August and a final one next year.
"We're sitting on about NZ$6 million of cash at the moment and we've got one more large transaction in Australia to settle early next month," Jordan said. "So we'll put those together and then we'll effectively have funds to pay out another distribution."
He said the NZ$6 million was equivalent to about about 3.5c in dollar to debentureholders, who will be told in a week or two exactly how much the second repayment will be worth.
Jordan reiterated that the two things that could change returns from the low end of the 15c to 22c range to the middle of the range would be a sale of the 34% Irongate stake, with prospects of recovering anything from that put at "low", and the Podmore guarantee.
St Laurence had a loan book with a face value - before provisions - of NZ$74.7 million when the receiver was appointed. All but one of its 14 loans was in default. St Laurence capital noteholders, owed NZ$12.3 million including interest, won't get anything back from the receivership.
This article was first published in our email for paid subscribers this morning. See here for more details and to subscribe.