SFO warns investors of 'inflated property valuations' in property development portfolios; Has seen properties valued 500% above market value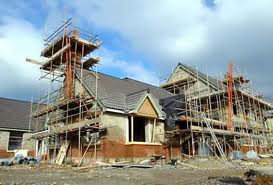 By Gareth Vaughan
The Serious Fraud Office (SFO) is warning investors to be wary of inflated property valuations when mulling investments in entities with exposure to property development, saying it has encountered properties valued at 500% above their market value and says a "small number" of property valuers are undermining confidence in their profession.
The warning comes after a number of SFO investigations into cases where property values were "significantly overstated" to the detriment of people either investing directly in the over-valued property or indirectly in companies owning property portfolios.
"In recent weeks we have concluded investigations involving property valuations where we have been disappointed to see investors making bad investment decisions based on information which can only, at best, be described as optimistic values. It is imperative that investors are made aware of the underlying assumptions on which the valuations are based," SFO chief executive Adam Feeley said.
 In most of the cases it probed, the valuations were commissioned by property owner, or property-related company, which had an obvious financial incentive to inflate valuations beyond what was commercially realistic," Feeley added.
500% overly optimistic
"In some cases, the valuations were at the margin of what could be regarded as professionally justifiable, while in a few extreme cases, properties had been valued 500% over their market value."
"Where there is a clear intention to deceive an investor with false information, the SFO will lay criminal charges against all parties to that offence, including any valuer who is knowingly a party to the deceit," Feeley said. "However, in many instances the valuations fall short of what is required to meet a criminal standard of proof for fraud."
Feeley said he best protection for property investors was commissioning their own valuations, although this isn't always feasible.
"An important part of our role is to identify alternative forms of redress where the conduct complained of does not meet the criminal standard of proof," he added.
Investigations pending
The SFO is referring some transactions to the Valuers Registration Board, and "further matters" are under SFO consideration.
"There are a small number of valuers who are undermining confidence in a profession which is an important adjunct to investment decisions, and we are determined to work closely with the valuation profession to ensure rogue valuers are not tolerated," Feeley said.
He had "no doubt" the New Zealand Institute of Professional Valuers was equally committed to dealing with cases where valuers fail to meet professional standards.
"The SFO acknowledges that the cases we deal with are the exception, and we know that valuers generally operate to very high professional standards. Nonetheless, the impact of these few individuals has had a disproportionate impact on the investment market."
Feeley added that investors wanting advice on property valuations can contact the NZ Institute of Valuers for further information.