Barfoot and Thompson Auckland house sales volumes fall 1.5% in October from September but average price rises 1.1%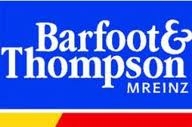 Barfoot & Thompson, Auckland's biggest real estate agent, says it sold 11 fewer houses in October than in September but prices rose 1.1%.
Barfoot & Thompson said sales volumes in October totalled 727, down 11, or 1.5%, from 738 in September, but up 166, or 30%,  from 561 in October 2010. The average sales price in October rose to NZ$553,765 from NZ$547,883 in September and NZ$524,004 in October last year.
Peter Thompson, Barfoot & Thompson's managing director, said a feature during October was the number of new homes listed.
"At 1,314, this was an increase of 4% on that for last month and the highest number of homes listed since March. It created greater choice and raised buyer interest," Thompson said.
At the end of October Barfoot & Thompson had 4,999 listings, 4% more than at the end of September, and the highest since June.
He said the housing market in October followed a similar pattern to the previous four months, remaining in a "relatively stable period" in terms of prices and activity.
"As for much of this year, this average price was affected by the strong interest in the high end of the market, and in October we sold 60 homes with a value in excess of NZ$1 million. In the past two years sales of NZ$1 million plus homes in a month have exceeded this number on only three occasions."
For the 12 months to October 2011 Barfoot & Thompson sold 8,930 houses, up 625 from the previous year's 8,305.
'Tightening of market'
"Far more homes are selling this year than last, but for the past three months sales numbers have been marking time, with the movement between the high and low numbers in that period being 31 homes," said Thompson. "We expect the current stability in prices and sales volume to remain through to the end of the year."
ASB Economist Christina Leung said Auckland house sales had increased 7.2% on a seasonally adjusted basis, but new listings were down 8.1% on a seasonally adjusted basis.
"Following on from 3 months of decline in housing turnover, this rebound indicates a stabilisation in housing market activity in the region," Leung said.
"Meanwhile, there was another decline in new listings, suggesting a continued tightening in the Auckland housing market," she said.
"Despite the latest improvement in house sales, the pick-up in housing market activity remains a very gradual one. Nonetheless, the continued tightening in the Auckland housing market should put upward pressure on prices. Going forward, the key trends to watch will be whether sales and new listings continue to pick up. We expect housing market activity will continue to recover gradually over the coming year."
(Updated with comments from ASB's Christina Leung)