Bayleys reckons it has sold NZ's highest yielding rental property; At 55% gross yield, have you heard of anything beating this Invercargill home?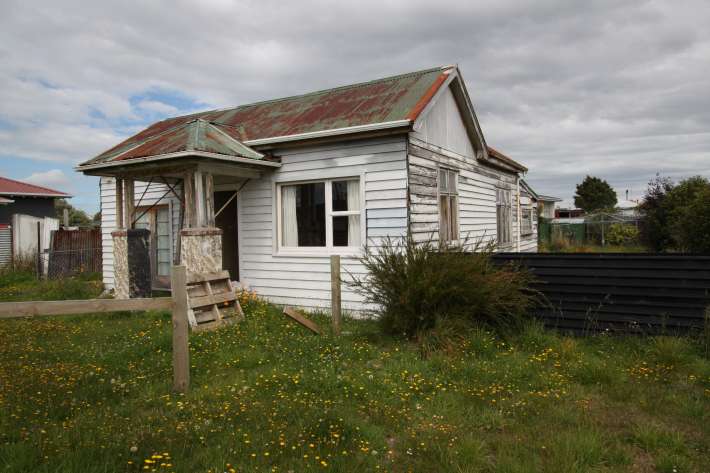 Bayleys reckons it has sold New Zealand's highest yielding rental property after an investor cheaply turned a spare living area in a run-down Invercargill house into two extra bedrooms.
Buying the two-bedroom, two living room Appleby property for NZ$35,500, the Invercargill investor spent NZ$2,500 dividing one living area into two more bedrooms, then rented it out for "more than" NZ$400 a week - a gross yield of about 55%.
"There are no official records when it comes to the highest rental yields from residential property in New Zealand, but anecdotally among our network of 60 Bayleys offices, we believe this would have to be a New Zealand record," Bayleys Invercargill manager Trevor Mason said.
"By comparison, in Dunedin the average yield for a rental property tenanted by students is between 8 – 10%."
"At 12%, investors are doing well. Palmerston North and New Plymouth are around similar levels, and Hamilton slots in just below that. And in Auckland, you're doing well to get between 4 – 6% return," Mason said.
"With all this talk about fortunes to be made in shares, gold, or gambling on foreign currency movements, at the end of the day, residential property is still delivering an outstanding return in times of uncertainty. It just goes to show that Kiwis love their bricks and mortar investments," he said.
After selling the home, Mason said his office had seen a jump in enquiries from other Invercargill investors looking for similar type properties near the Southland Institute of Technology campus, and was even now tracking interest from as far away as Auckland.
He said the sellers had been looking for a sale price in the twenty-thousand dollar range and were "over the moon" with the sale.