Fletcher Building seeks ways to shave its NZ$250 million a year property bill; half-year profit flat at NZ$146 million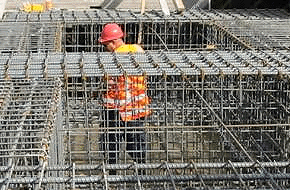 Construction giant Fletcher Building is signalling that it might be looking to offload some of its properties here and in Australia.
Fletcher said today it was eying ways in which it can cut the $250 million a-year bill on its property portfolio.
Chief executive Mark Adamson, who started in the role late last year said a review of the property portfolio was part of the "business transformation programme" that had been initiated during the first half of the current financial year.
"...Following this an assessment will be made of the distribution footprint and how this can be optimised to reduce site duplication and improve site utilisation," he said. "Distribution footprint" refers to Fletcher's Placemakers chain.
Adamson said that allied to the property review would be a review of freight and logistics costs across the group.
For the six months to December 31 Fletcher produced net earnings of NZ$146 million, compared with NZ$144 million at the same time a year ago. The result is pretty much bang in line with market forecasts.
Of more interest to the market has been Fletcher's efforts to cut costs.
Deutsche Bank analysts in a recent research report speculated that the company might be able to cut its costs by as much as NZ$75 million a year within three years.
The analysts believed the cost savings would likely come from: Creation of "centres of excellence" to improve costs, reduced distribution and logistics costs, development of "shared services" and improved digital capability.
Fletcher is one of the major participants in the Christchurch rebuild.
"The pace of new residential construction in New Zealand improved substantially during the period, particularly in Auckland and Christchurch, Adamson said.
"In addition, there was strong momentum with rebuilding and new construction activity in Canterbury. Consequently, earnings from the New Zealand operations were up by 31 per cent compared [to NZ$124 million] with the same period in the prior year.
"In Australia weak conditions continued in the residential and commercial construction sectors. Volume declines were experienced in most of the Australian businesses which negatively impacted earnings. Earnings from Australian operations ions declined by 12 per cent on the prior corresponding period ."
Adamson said In New Zealand, the improvement in residential consents in the first half should be reflected in stronger performance in the second half by all group businesses exposed to this sector.
"Infrastructure projects will continue to underpin the non - residential construction market. In addition, reconstruction activity in Canterbury is expected to be maintained at the high levels evident in the first half."
The company has reaffirmed a target of operating earnings between NZ$560 million and NZ$610 million for the full year.