Cam Preston went looking for reasons for slow insurance claim progress in Christchurch and was not reassured by the ISO review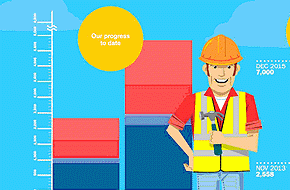 By Cameron Preston*
By the time you read this I will hopefully be relaxing in the sun next to my tent. Enjoying a well deserved break from work.
The only down side is that I will be in the carpark of Southern Response's headquarters in  Addington, Christchurch, and I don't have any annual leave.
Some might say not it's the most glamorous of summer holiday locations, but a holiday is only ever what you make of it, and my mates and I have a great time whenever we get together.
Why would we choose such a semi-industrial, asphalt filled destination?
Well we don't have a whole lot of options really.
Some readers may remember my article on the progress of insurers in the christchurch rebuild.
Well the only new progress of note is that IAG took down their cartoon family billboard advertising their progress, and replaced it with cartoon trades people.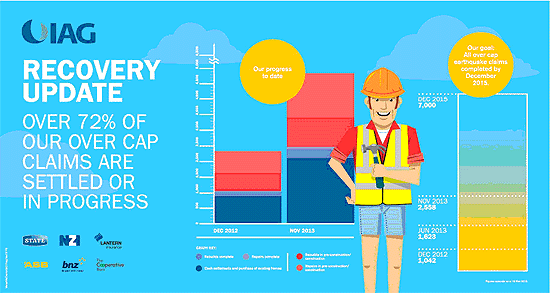 Unfortunately their news is not any better than the cartoon family's message back in August 2013.
Hidden in the spin you can see that as at 15 November 2013 IAG had completed a paltry 110 repairs and 300 rebuilds (which compares to 99 repairs and 266 rebuilds at the end of August 2013).
So the vast majority continue to be 'in progress', whatever that means.
Southern Response (the car park I will be enjoying) are performing even worse for AMI policyholders.
As at 31 October 2013 they had completed 75 repairs and 155 rebuilds (which compares to 53 repairs and 117 rebuilds at the end of August 2013).
Yet the Insurance Council and Insurer PR machines continue to tell us that Insurers are on track to settle all claims by 2015 or 2016.
With approximately 14,000 claims held by both Southern Response and IAG, I hope they have taken out some insurance on those promises.
Why don't you go to the Insurance and Savings Ombudsmen (ISO) I hear you ask?
Well, apart from the fact their car park is south facing, I have previously questioned their independence and effectiveness.
When I requested their last 5 yearly Independent Public Review, I was told that although it was completed in May 2013, it had not been reviewed by the ISO due to 'bad weather in Wellington".
I was assured the ISO would next meet in Mid November 2013, at which point the Independent Public Review would be 'considered'.
That did not stop the Ombudsman, Karen Stevens and Ombudsman Chair, Paula Rebstock from singing the Review's praises in their 2013 Annual Report published in September 2013.
So I patiently waited for the Review's release, and sure enough, after some more prompting, it was released on 19 November 2013.
Ignoring it is marked as 'draft', I was immediately drawn to the methodology section of the report: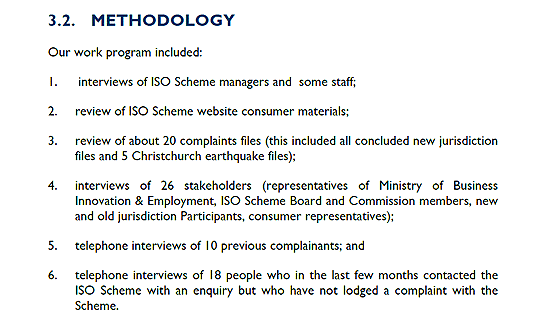 Remembering that the Independent Public Review is required as part of the Constitution of the ISO:

I was somewhat surprised to see that the ISO had not bothered to invite any submissions from the General Public as required, remembering that complainants themselves have to sign a confidentiality agreement before the ISO will look at their case.
Even the phone interviews from "10 previous complainants" seemed a little on the light side, especially considering the Independent Review is only a 5 yearly event.
So the ISO had only upheld 20 complaints in the last 2 financial years (that's 4% of complaints received) yet has managed to obtain glowing reports from it's Independent Reviewers.
Not surprising considering they only bothered to ask 10 complainants in the last 5 years what they thought.
I think I can guess which 10 complainants the 'Independent Reviewers' choose: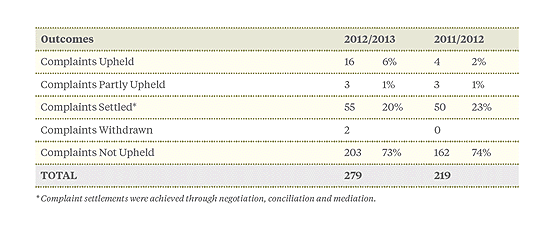 So I sent some questions to Chair Paula Rebstock regarding the ISO's 'independence'.
The silence has been deafening.
So think what you may of my mates and I, standing in a car park on a perfectly productive Monday morning.
But whatever you do, make sure you do think.
Especially if you live in Wellington.
-------------------------------------------------------------------------------
Cameron Preston is a Christchurch homeowner who has longstanding unresolved quake insurance claims.