FMA lays criminal charges against ex-directors of failed finance companies Viaduct Capital and Mutual Finance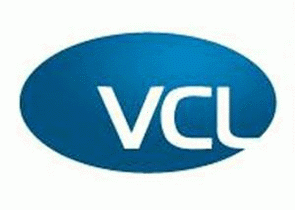 The Financial Markets Authority (FMA) says it's filing criminal charges against former directors of failed property financiers Viaduct Capital and Mutual Finance.
The FMA says those charged are Paul Bublitz for roles at both Viaduct and Mutual, Bruce McKay also for both Viaduct and Mutual, Richard Blackwood for both Viaduct and Mutual,  Lance Morrison for Mutual, and one other person who is seeking name suppression.
Both companies went into receivership in 2010 with Viaduct owing investors $7.8 million, and Mutual $9.3 million. See more detail in our Deep Freeze list here.
The FMA says the charges have been filed under the Crimes Act and under the Companies Act.
"The defendants have been charged with theft in a special relationship under section 220 of the Crimes Act and making false statements in a prospectus under section 242 of the Crimes Act. These charges carry maximum sentences of 7 and 10 years' imprisonment. With respect to Viaduct only, charges have also been filed under section 377 of the Companies Act in respect of false statements made to Viaduct's trustee, which carries a maximum sentence of 5 years' imprisonment or a $200,000 fine," the FMA says.
The first appearance is scheduled in the Auckland District Court on May 7. The FMA says charges were also filed against Nicholaas Wevers relating to his role at Viaduct, but because he has (recently) passed away they are being withdrawn.
Taxpayer short-changed
Mutual Finance owed $9.3 million to 340 secured deposit holders when the property financier, with government guaranteed deposits, was tipped into receivership in July 2010 by trustee Covenant Trustee Company after a breach of its debenture trust deed.
The latest report from receiver KordaMentha says the company's investors qualified for repayment under the Crown retail deposit guarantee scheme with all repaid. However, they say they've repaid just $1.8 million to the Crown so far.
Viaduct Capital was tipped into receivership by its trustee Prince & Partners Trustee Company in May 2010 with the trustee saying this was to protect investors' interests through an orderly realisation of the company's assets.
A total of 110 Viaduct Capital secured depositors were owed $7.8 million. Under the Crown retail deposit guarantee, 94 Viaduct depositors owed $7.3 million were covered. However, 16 depositors who invested $515,455 after Treasury withdrew the guarantee from Viaduct Capital weren't covered. Treasury withdrew the guarantee after deciding Viaduct had used it inappropriately, without specifying details.
The most recent report from Viaduct's receivers McDonald Vague, says about 95% by value of investors qualified for repayment under the Crown guarantee scheme. However, the Crown (read taxpayer) is expected to get back just 20 to 27 cents in the dollar, dependent significantly on the recovery of one large loan.