Canterbury earthquake claims payouts now exceed $7.3 bln for commercial claims and $3.7 bln for residential claims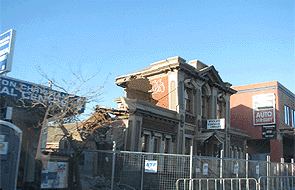 Content supplied by the Insurance Council

Insurance companies have paid out over $11.1 billion in commercial and residential Canterbury earthquake settlements at the end of February 2014, according to the Insurance Council of New Zealand.
The $11.103 billion is made up of $7.359 billion in commercial pay outs and $3.743 billion in settling residential claims.
"The $11.1 billion paid to date is a significant contribution to the economy of the region as its money in business bank accounts, residents who have cash settled, homes that have been repaired or rebuilt, as well as community and public organisations that can continue their work," says Insurance Council Chief Executive Tim Grafton.
"This demonstrates the very real progress that is being made to settle claims and enable the residents and businesses of Canterbury to get back on their feet," he says.
Of the $7.3 billion of commercial claims settled to date, $642 million was paid out in 2014 or the equivalent of $10.9 million a day just in the first two months of this year.
"That means over three-quarters of all commercial claims have now been settled and reinforces the value of insurance in helping the business sector to quickly recover from what was one of the biggest-ever insurance disaster events globally," says Mr Grafton.
In residential claims, $226 million was paid out during the first two months of the year, at a rate of $3.8 million dollars a day.
"Collectively insurers were paying out the equivalent of $14.7 million a day in settling residential and commercial claims during January and February this year," says Mr Grafton.