Wellington housing accord aims for 7000 new homes over the next five years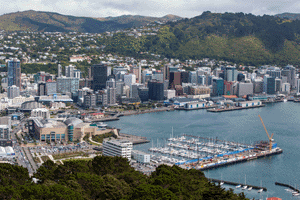 Wellington City's mayor and the government have agreed on a proposed Housing Accord with the aim of building 7,000 new homes in the city over the next five years.
If approved, the Accord will give the council powers to fast track resource consents and District Plan changes in specified Special Housing Areas.
Although these have not yet been identified, they are likely to be in areas already earmarked for growth in the District Plan, including Lower Stebbings (part of Churton Park), Kilbirnie, Johnsonville and Adelaide Rd in Newtown.
The Accord estimates Wellington's population is likely to grow from the current 200,400 people to 246,692 residents by 2043, which would create 21,388 additional households.
"This means that approximately 715 dwellings a year need to be built to keep pace with population and household growth in Wellington," the Accord documents state.
"However, based on the number of new dwellings that have been built over the last decade, it is estimated there is a housing supply shortfall of around 3842 dwellings," it says.
"Wellington needs more housing. Over the last few years we have been building fewer homes than we need in the city to meet forecast growth," Wellington Mayor Celia Wade-Brown said.
Housing affordabilty had become an issue in the city, where the median sale price was 5.5 times the median income, she said.
"Increasing the supply of good quality housing will give people choice and make sure homes are more accessible across a range of different price points, from apartments in the city to first homes in our suburbs," she said.
Housing Minister Nick Smith said an accord would be a constructive way to improve housing supply and affordability.
"This Housing Accord will give us access to fast track planning and consenting tools that will bring more houses to market more quickly," he said.
"It enables us to get local and central government working more closely together while also recognising that the issues in Wellington are different to the challenges in Auckland and Christchurch [where accords are already in place]."
The targets in the Accord aim to have 1000 dwellings or sections consented in the first 12 months, and 1500 a year for each of the following four years.
The proposed accord will need to be formally approved and will be discussed at a public meeting of the Wellington City Council on Thursday.