Labour would build 10,000 affordable homes in Canterbury over four years and increase the accommodation supplement in the region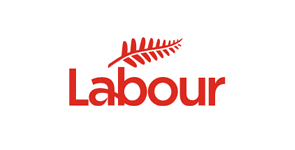 Labour says it would build 10,000 affordable new homes in Canterbury over the next four years if it can form a government after the next general election.
Under its plan it would build 100 new homes immediately which would be used as emergency housing, plus another 300 in its first six months in office.
In the longer term it intends to build 10,000 new homes over four years, which will likely be a mix of stand alone houses and medium density home units.
The first 3000 homes to be built would be managed by Housing NZ or other social housing organisations to provide rental accommodation for those people with the highest needs.
The remainder would be sold to first home buyers, with stand alone houses to be priced between $350,000 and $400,000, and medium density homes priced between $300,000 and $350,000.
Announcing the plan, Labour housing spokesman Phil Twyford said it would also increase the accommodation supplement in Christchurch by around $35 to $50 a week, which would bring it up to the levels paid in Auckland.
"Failure to get the residential rebuild going fast enough has allowed a severe and prolonged housing shortage to develop," Twyford said.
"Labour will talk a more hands on approach. We will roll up our sleeves and actually build houses.
"The current Government's approach has been to hope a a broken market will fix itself.
"The fact that fewer than 1000 of the 12,000 to 15,000 houses needed have been built, shows that approach has failed.
"We would earmark the first 3000 houses built for affordable rental housing as a way of immediately making rents more affordable.
"The homes would be retained as rentals until the [housing] crisis has been fixed and then sold to first home buyers.
"We would also fix the anomaly that has denied Cantabrians the same level of accommodation supplement that people in Auckland get when they are paying the same rent."