A decline in house sales volumes will push agency revenue down but not too much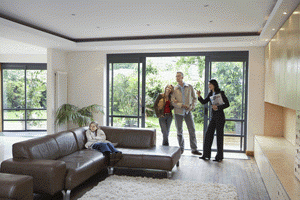 A decline in the number of homes being sold is likely to have shaved around 6% from the residential real estate industry's total commission revenue in the first five months of this year.
Real Estate Institute of NZ figures show the number of homes sold in the first five months of this year was down by just under 12% compared with the same period last year.
And in a commission driven industry like real estate, fewer sales means less revenue for agencies.
However the drop off in sales would have been softened by the strong growth in selling prices that's occurred in many places over the last year.
Using a standard commission on the REINZ's median selling prices as a base and multiplying it by the number of homes sold, gives a rough estimate of the industry's commission revenue.
This suggests that in the five months to May, the real estate agencies would have earned around $512 million in commissions, a 6% decline from the $545 million in the first five months of last year.
However in Auckland, the fall in commission revenue is likely to have been down just 4.6% compared with the same period last year, even though the decline in sale was greater in Auckland (-12.9%) than it was in the rest of the country (-11.3%).
That's because surging selling prices in Auckland pushed up the average commission, from around $19,500 last year to about $21,400 this year, partly compensating for the lower number of sales.
However the dip in revenue shouldn't be too bitter a pill for the industry to swallow.
The strong performance of the residential property market over the last few years has boosted the real estate industry's estimated commission revenue form $835 million in 2010 to $1.265 billion last year.
However that was still below the 2006 market peak, when assuming the same commission rates prevailed then as now, industry revenue should have been around $1.4 billion.
However the really big growth in the industry's revenue appears to have occurred in Auckland, where total commission revenues are estimated to have nearly doubled over three years, from $332 million in 2010 to hit an all time high of $620 million last year.
The percentage of the industry's total revenue has also become more concentrated in the Auckland market.
In 2008, Auckland is estimated to have accounted for 36% of the industry's commission revenue but last year that's estimated to have surged to 49% last year.
According to the Real Estate Agent's Authority, the average number of sales per agent in all of New New Zealand was 5.8 in the year to May, compared with 5.1 in Auckland.