Developers will be required to hold subbies' retention payments in trust under changes to the Construction Contracts Act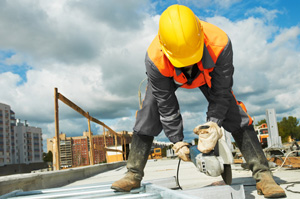 The Government is to increase protection for subcontractors (subbies) on building projects by requiring developers or lead contractors to hold their retention money in trust.
The money, commonly referred to as retentions within the construction industry, is a part payment due to (subbies) such as electricians, gib fixers and painters, which is withheld by the master contractor or developer in case there are any faults in the subbies' work which need to be remedied at the end of the job.
Once the work has been completed satisfactorily, the retention is supposed to be paid over to the subbies concerned.
However problems can arise when the master contractor uses retentions as working capital and delays the release of of the money to the subcontractor for as long as possible to assist their own cash flow.
And if the master contractor goes broke in such situations, the subbies are usually treated as unsecured creditors and are likely to receive nothing, which can put them under severe financial pressure.
That issue was highlighted by the collapse of Mainzeal where subbies lost around $18 million in retentions that was owed to them.
Building and Construction Minister Nick Smith said the government had approved changes to the Construction Contracts Act which will impose a fiduciary duty on master contractors or developers to their subcontractors and require them to hold retention money in trust.
The master contractors will be prohibited from using the money for other purposes, such as financing other development projects and penalties will be imposed for breaches of the rules.
A default rate of interest will also apply for late payment of retentions.
Smith said the Government had decided against requiring the money to be held in a separate bank account or lawyers' trust account because the costs involved would be too high.
"The proposals have been developed in consultation with the construction sector including subcontractors, who wish to have a flexible approach to compliance that would work across the sector," he said in a statement.
"These changes will provide improved certainty and stability in the construction sector without excessive compliance costs.
"It ensures that in building contracts, the risks are carried by the developer and the principal contractor rather than by the subcontractors who are less well informed of the viability of a particular development." 
The amendments will be introduced to the existing Construction Contracts Amendment Bill currently before Parliament.