ANZ residential investor survey shows most expect property values to keep rising faster than rents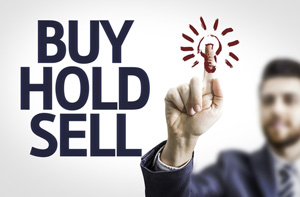 Restrictions on banks' high loan to valuation ratio (LVR) residential mortgage lending have had less impact on residential property investors than expected, according to the 2014 ANZ Property Investment Survey.
Eighty one per cent of the investors surveyed said the LVR restrictions had no impact on their investment strategy, compared with 54% who thought they would not be affected in the last survey, taken before the LVR limits were introduced a year ago.
The survey also found that 46% of investors had decreased the debt to value ratios on their portfolios in the last 12 months, 20% had increased it and it had not changed for 33%.
Those figures were almost unchanged from last year's survey.
The biggest contributor to lower debt ratios was increasing property values (40% of investors), followed by higher principal repayments being made as a result of lower interest rates (18%), while 11% had sold a property and reduced debt.
On average, investors carried debt equivalent to 54% of the total value of their properties, with 36% falling in the 50% to 74% range and 22% in the 75% to 89% range.
Only 6% of investors had debt equivalent to 90% or more of their properties' value.
ANZ's head of mortgages, Sarah Berry, said investors continued to view property as a long term investment.
"The trend of holding on to properties and reducing debt gearing has continued," she said.
"Twice as many investors have decreased their leverage ratios over the last year than increased them.
"While rising property values have contributed to this, it appears most investors are being responsible about gearing their portfolios," she said.
Investors are also expecting property values to keep rising faster than rents, with the survey showing property values are expected to rise by an average of 4.8% in the next 12 months while rents are expected to increase on average by 2.8% over the same period.
In the longer term, investors are expecting capital values to increase by twice as much as rents, with values expected to grow by an average 8.1% a year over the next five years while rents are expected to grow by just 4% a year over the same period.
That would put ongoing downward pressure on rental yields and suggests many landlords will be increasingly reliant on capital gains rather than growth in rental income.
That trend is expected to be especially pronounced in Auckland where investors are expecting property values to increase an average 12% a year for the next five years, while rents are expected to increase an average 4.7% a year over the same period.
Investors expectations  for property value and rental growth throughout the country are detailed in the table below.
Anticipated annual capital and rental growth over next five years
2014 ANZ Property Investment Survey
 
Expected change
in property values 
Expected
change in rents
 
 
 
Auckland
12%
4.7%
Waikato
8.2%
4%
Tauranga
5.9%
3.3%
Hawkes Bay
5.4%
3.1%
Taranaki
6.1%
3.6%
Manawatu
6.9%
4%
Rotorua
8.2%
4.2%
Wellington Region
7%
4.2%
Nelson
6.9%
3.5%
Canterbury
8.2%
4.3%
Otago
6.3%
3.5%
Southland 
4.7%
3%
The survey was undertaken by Colmar Brunton in conjunction with the NZ Property Investors Federation.
----------------------------------------------------------------------------------------------------------------------------------------

Our new free Property email newsletter brings you all the stories about residential and commercial property and the forces that move these huge markets. Sign up here.
To subscribe to our Property newsletter, enter your email address here. It's free.
----------------------------------------------------------------------------------------------------------------------------------------