Auckland Mayor Len Brown moves to ensure commercial rates don't go down while residential rates go up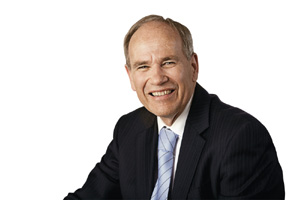 Auckland Mayor Len Brown is proposing changes to the way the city's rates are apportioned between commercial and residential property owners.
The council decides how much money it wants to collect in rates and then uses rating valuations to apportion the amount of rates to be paid by individual property owners.
Although rising valuations do not affect the total amount of money the council collects in rates, owners of properties that have risen strongly in value will likely face a bigger increase in their rates bill than owners of properties that have not risen so much in value.
According to the mayor's office, the capital value of residential properties in the city rose by an average 34.6% in the recent rating valuation.
However commercial property values rose by less than  half as much, increasing by an average of 15.8%.
That has altered the balance between the residential property owners' share of the total rates bill and the share that would be paid by commercial property owners.
If the current formula for apportioning rates was applied using the new valuations, it would mean residential  property owners' rates bills would rise by 5% while commercial property owners bills would decline by 8%.
"This doesn't seem fair to me," Brown said in a statement.
He is proposing to offset the impact of the property revaluations by holding the amount to be paid by commercial property owners at a third of the total amount of rates to be collected, the same as it was for the current 2014/15 year.
That will prevent an additional share of rates being transferred to residents, he said.
The Mayor is hoping to have the change included in the council's Long Term Plan for 2015-2025.
The proposal is likely to please residents although business owners may not be so happy.
Although rates are levied on the owners of commercial properties, under most commercial leases it is the responsibility of their tenants to pay them and in most cases that will be the business occupying the premises.