Harcourts sales were up in most parts of the country but down in Auckland in October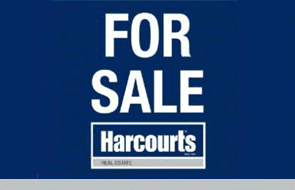 The number of residential properties sold by Harcourts in October increased in all parts of the country except Auckland and Northland when compared to the number of sales in September.
In the northern regions, the number of properties sold declined from 576 in September to 515 in October (see table below) and the average selling price for the northern regions also declined from $683,101 in September to $669,698 in October.
Sales in the Wellington region experienced mixed fortunes with the number of sales rising from 262 in September to 304 in October, while the average selling price declined from $366,153 to $346,330.
In Christchurch there was a strong lift in the number of sales from 404 to 442, while the average selling price dipped slightly to $485,625 from $496,161 in September.
Harcourts chief executive Hayden Duncan said the markets in Auckland and Christchurch had recovered from the winter lull but the provinces continued to struggle with the South Island outside of Christchurch being particularly difficult.
The decision by the Reserve Bank earlier this week not to remove LVR restrictions would be hard news for provincial New Zealand, he said.
See table below for Harcourts full results in October compared to September this year and October last year.
Harcourts Sales for October

|   | October 2014 | September 2014 | October 2013 |
| --- | --- | --- | --- |
| Auckland & Northland |   |   |   |
|    Number of sales | 515 | 576 | 513 |
|    Average price  | $669,698 | $683,101 | $644,502 |
|    New listings | 771 | 671 | 828 |
|    Total properties available for sale | 1,927 | 1,771 | 1,650 |
| Central North Island |   |   |   |
|    Number of sales | 416 | 299 | 321 |
|    Average price | $342,271 | $337,639 | $332,743 |
|    New listings | 530 | 439 | 527 |
|    Total properties available for sale | 2,095 | 2,099 | 2,144 |
| Wellington Region |   |   |   |
|    Number of sales | 304 | 262 | 312 |
|    Average price | $346,330 | $366,153 | $370,559 |
|    New listings | 498 | 396 | 455 |
|    Total properties available for sale | 1,517 | 1,452 | 1,541 |
| Christchurch |   |   |   |
|    Number of sales | 442 | 404 | 412 |
|    Average price | $485,625 | $496,161 | $478,614 |
|    New listings | 578 | 492 | 677 |
|    Total properties available for sale | 2,078 | 1,927 | 1,643 |
| Rest of South Island |   |   |   |
|    Number of sales | 224 | 194 | 241 |
|    Average price | $314,570 | $298,702 | $312,508 |
|    New listings | 336 | 286 | 381 |
|    Total properties available for sale | 1,578 | 1,599 | 1,753 |