The hotel industry was on a roll in Auckland, Wellington and Queenstown last year but Christchurch went against the trend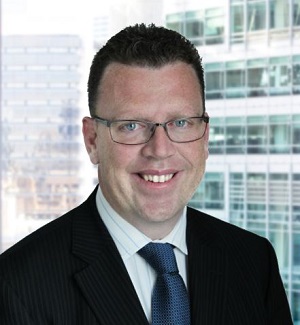 Hotel occupancy and revenue levels improved in Auckland, Wellington and Queenstown last year, but dropped in Christchurch, according to Jones Lang LaSalle (JLL).
Stephen Doyle, the national director of  JLL's Hotels & Hospitality Group, said the strong New Zealand dollar did not deter international or domestic travellers last year and the hotel markets in Auckland, Wellington and Queenstown experienced growth in all three key measures of industry performance - occupancy, revenue per available room and average daily rates, during 2014.
That had led to increased buyer awareness, with around $90 million of hotels sales taking place, including the Chateau on the Park in Christchurch which sold for $35 million and the Hotel Grand Chancellor near Auckland airport which sold for $23.3 million.
"Last year we saw strong interest from Asian buyers in the New Zealand hotel market and that has continued in the early part of 2015," he said.
"For the remainder of this year we expect only a few buyers to be actively marketing their properties and as a result of that, we believe that targeted approaches will be made directly from interested parties."
In Auckland, hotel occupancy rose to 82.2% last year, its highest level in 15 years, while the average daily rate increased by 5.1% to $147 and the average revenue per available room increased by 9.7% to $121.
Doyle said there had been a limited supply of new accommodation coming onto the Auckland market over the last five years and over that period occupancy rates in the city had risen by more than 10% and revenue per available room had increased by an average of 5.3% a year.
Hotels in the city had experienced a solid start to this year due to the Cricket World Cup and may get another boost in the middle of the year thanks to the Under-20 Football World Cup being hosted here, he said.
In Wellington, occupancy levels rose marginally to 74.6% last year, but the average daily rate was up 3.1% to $148 while revenue per available room grew by 3.8% to $110.
"Assuming the sound demand fundamentals continue, together with the manageable levels of forecast new hotel room supply, the Wellington accommodation market is expected to remain relatively steady," Doyle said.
He expected occupancy levels to be in the low-to-mid 70% range this year, with some modest growth in average daily rates.
Last year was also a good one for hotels in Queenstown, with occupancy levels rising from 66.6% to 73.4% in 2014, while the average daily rate increased by 3.4% to $149 and revenue per available room was up 13.9% to $110.
"With no new hotel room supply since 2011 and limited additional supply forecast in the short to medium term, the Queenstown market is in a growth phase," Doyle said.
Christchurch went against the trend with occupancy levels declining from 76.1% in 2013 to 73% in 2014, while the average daily rate fell by 2% $160, as a result of new hotels opening for business.
These included Rydges Latimer Square Hotel, Hotel 115 (formerly Hotel Off the Square) Hotel Montreal and Ramada Suites Tuam Street.
Altogether these hotels contributed 190 new rooms to the Christchurch market.
"The decline in overall, trading performance was less severe than anticipated given the extent of new room supply entering the market in 2014," he said.
"In the short term, we expect occupancy levels and average daily rates to continue to ease in the Christchurch hotel market as it continues to absorb unprecedented levels of new supply."
Doyle said he expected occupancy levels in Christchurch to return to their pre-earthquake levels over the next five years.
---

Our free Property email newsletter brings you all the stories about residential and commercial property and the forces that move these huge markets. Sign up here.
To subscribe to our Property newsletter, enter your email address here. It's free.
---