Rents on Trade Me Property are rising faster in the regions, less in the main centres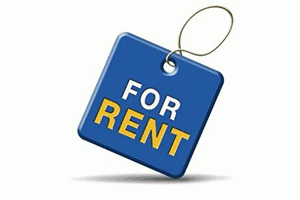 The national median weekly rent for properties advertised on Trade Me Property has increased by 6.3% over the last year.
The national median asking rent for all types of homes advertised on the website in April was $420 a week, up $25 a week compared with April last year.
However there were significant regional differences with the highest annual regional increase of 20% occurring in Gisborne, followed by Bay of Plenty 10.9%, Marlborough 12.3%, Southland 10%, Taranaki 9.1% and Hawkes Bay 3.2%.
In the main centres the annual increase in advertised rents was more subdued, rising by 5.4% in Auckland, 3.1% in the Waikato, 1.3% in Wellington, 1.2% in Canterbury and 3.1% in Otago.
Rents were unchanged for the year in Manawatu/Wanganui and Nelson-Tasman, while the only region to post a decline was the West Coast where they were down 7.4% for the year.
According to Trade Me Property, the median rents for West Coast properties advertised on the website in April were 12.5% lower than they were in April 2010, while in Manawatu they were 4.2% lower than they were five years ago.
The head of Trade Me Property, Nigel Jeffries, said the national median rent had risen 23.5% over the last five years, from $340 a week in April 2010 to $420 a week last month, but the majority of the increase had occurred since the middle of 2013.
One of the biggest changes in the rental market over the last year had occurred in Christchurch, Jeffries said.
"In April 2014 we saw rents in the city rising by over eight per cent per annum - a year later the median rent is unchanged for the most prevalent, medium sized properties, while the median rent for large homes had fallen by more than 13% year on year," he said.
In general, Trade Me Property's figures showed that rents were rising faster for small houses and home units than they were for larger homes.
To read Trade Me Property's full rental report for April, click on this link:
----------------------------------------------------

Our free Property email newsletter brings you all the stories about residential and commercial property and the forces that move these huge markets. Sign up here.
To subscribe to our Property newsletter, enter your email address here. It's free.
----------------------------------------------------------------------------------------------------------------------------------------