Auckland apartment prices shoot up more than house prices; average asking price for all Auckland property types now $500,000+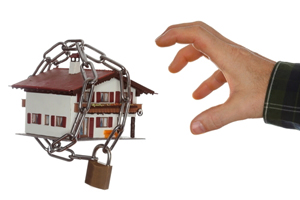 A giant leap in Auckland apartment prices over the past year indicates apartments may no longer be the black sheep of the property family.
In fact, it's hard to find a black sheep in the Auckland property market at all.
The latest figures released by Trade Me show the average asking price for an Auckland apartment rose a whopping 27.8% over the year to May.
The $114,050 increase saw the average asking price crack the half a million dollar mark for the first time, to reach $504,500, although the website still has more Auckland apartments listed for sale with asking prices below $500,000 than are listed with asking prices above $500,000.
Head of Trade Me Property Nigel Jeffries says five years ago the average asking price for an Auckland apartment was $316,000.
Apartments showed the greatest price rise of all property types in Auckland over the year to May. 
The average asking price of 5+ bedroom houses jumped 20.5%; units 17.5%; 1-2 bedroom houses 17.3%; 3-4 bedroom houses 16.5%; and townhouses 11.2%.
The average increase across all these property types was 16.9%, putting the average asking price of an Auckland dwelling at $747,450.
Apartments also fared favourably when looking beyond the Super City to the rest of the country.
They too showed the greatest price increase of all property types, rising by 21.0% to $480,000. The average asking price across all property types rose 9.1% to $535,250.
Jeffries says, "Buyers have recently been looking at apartments and units as an option for starting on the property ladder, but anyone hoping to find themselves a property investment under $500,000 is going to find it increasingly difficult".
Trade Me points out that at $565,600, the average asking price for a 1 or 2 bedroom home in Auckland is higher than the average asking price for all homes across the country.
Putting some more perspective on this, first home buyers are only eligible for the Housing New Zealand HomeStart grant if they buy a property under $550,000 in Auckland.
NZ's housing market bipolar
On the opposite end of the property-size spectrum, Jeffries says there is more pressure on price expectations for larger homes in Auckland.
The average asking price for five-bedroom plus homes has risen by more than $190,000 over the year (20.5%) to $1.197 million.
Meanwhile the average asking price for a large home in Wellington and Christchurch fell 4.2% to $635,550, and 1.3% to $752,150, respectively over the year.
Jefferies admits recent attempts to dampen the Auckland market are yet to have an impact on asking prices.
"Not only are apartment and unit prices growing, but Auckland house sellers' average asking prices have ticked up $6,850 since April", he says.
Meanwhile, the national average asking price fell by 0.8% from April to May.
Trade Me says, "Canterbury picked up pace again, after a bit of a pause, with a new record average asking price of $469,600 in May. This was up 12.0% year-on-year.
"Two more provincial regions showing strong growth in asking price expectation were Taranaki and Southland. Southland was up 13.3% to $249,500 while in Taranaki it was up a hefty $67,800 in the past year to $304,250.
"At the other end of the spectrum, Hawke's Bay was down 3.1% on a year ago, although the region has seen significant rises over the past nine months.
"Otago was also down, just 0.2% though, as it begins to show signs of edging back into positive price expectations following five consecutive months of falling price expectation."
---------------------------------------------------------------------------------------------------------------------------------------

Our free Property email newsletter brings you all the stories about residential and commercial property and the forces that move these huge markets. Sign up here.
To subscribe to our Property newsletter, enter your email address here. It's free.
---------------------------------------------------------------------------------------------------------------------------------------