Buoyant commercial property market boosts agencies' coffers - Colliers leads the pack with 20% growth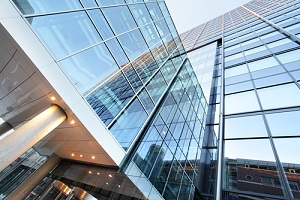 Two of the big three commercial real estate agencies that report their financial results have posted annual revenue gains of more than 10%.
Colliers International increased revenue by a hearty 19.7% last year, followed by CBRE which grew its revenue by 13.2%, while JLL (formerly Jones Lang LaSalle) grew its revenue by a more modest 3.5% (see table below).
The three companies are the only major commercial agencies that are required to publish their financial accounts, because they are overseas owned, while their main competitors such as Bayleys, NAI Harcourts, Barfoot & Thompson and Whillans Realty are locally owned and do not publish their accounts.
Colliers only publishes the accounts for its Auckland operations, which are directly owned by its overseas parent, while its operations outside of Auckland are separately owned franchised businesses.
The accounts show that the company grew its revenue in Auckland from $41.6 million in 2013 to $52.7 million last year and the amount it paid to its employees in commissions and wages increased from $30.5 million to $38.8 million.
Net profit was up from $2.55 million to $4.23 million.
Colliers chief executive Mark Synnott (pictured left) said revenue for Colliers' entire New Zealand operation including the franchises was $85 million last year compared to $71 million in 2013.
Synnott said three parts of the business had revenue growth of more than 40% - its Christchurch office, its industrial property division based at Highbrook in Auckland, and the Corporate Solutions team, which provides lease management services to major clients.
Although Colliers had taken some market share from its competitors, the strong growth evident in the New Zealand economy last year was the main reason for the agency's increased business, he said.
"Last year the whole New Zealand story was very strong and that was probably the over-riding reason," [for the company's growth], he said.
And although he was expecting to grow revenue further this year, the increase would likely be much less robust.
"I would be extremely happy if we could get 5% growth versus last year," he said.
"Last year the economy seemed to have more spark in it than this year. So the economy, in terms of growth, is probably peaking."
Synnott said there were no signs yet of the rural downturn impacting on the commercial property sector.
 
Revenue
 
2014
2013 
Change
Colliers International
$85 million
$71 million
19.7%
CBRE
$39.6 million
$35 million
13.2%
JLL
$23.6 million
$22.8 million
3.5%
---------------------------------------------------------------------------------------------------------------------------------------

Our free Property email newsletter brings you all the stories about residential and commercial property and the forces that move these huge markets. Sign up here.
To subscribe to our Property newsletter, enter your email address here. It's free.
---------------------------------------------------------------------------------------------------------------------------------------