Auckland house prices surge to new record, rest of the country flat - REINZ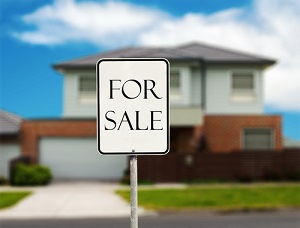 There is no sign of housing prices cooling in Auckland, where the median dwelling price rose to a new all time high of $755,000 in June, compared to $749,000 in May and $600,000 in June last year, according to the Real Estate Institute of New Zealand.
That means the median selling price in the Auckland region has risen by $155,000 (25.8%) in the last year or nearly $3000 a week.
However around the rest of the country prices were largely flat last month, with the median price for all parts of the country excluding Auckland coming in at $340,000 in June, a decline of $9000 compared with May and unchanged since June last year.
In Waikato/Bay of Plenty the median price was $346,750 in June compared with $350,000 in May and $336,000 in June last year.
In Wellington the median was $390,000 in June compared with $405,550 in May and $385,000 in June last year.
In Christchurch the median was $431,650 in June compared with $422,000 in May and $430,000 In June last year.
The number of homes sold took a dip in June, as is usual during the winter months, with 7426 homes selling around the country, which was down 7% compared to May but up a whopping 29.2% compared with June last year.
In Auckland 2808 homes were sold in June compared with 3151 in May and 2329 in June last year.
"Prices are continuing to rise within Auckland and the inventory situation is very tight, with less than 10 weeks stock available,  REINZ chief executive Colleen Milne said.
"There is increasing evidence that Aucklanders are looking out of the region for properties, both as owner-occupiers and for investment properties."
Within the Auckland region, the most expensive place to buy a home is the North Shore, where the median price was $940,000 in June, followed by Central Auckland (within the boundaries of the former Auckland City Council) $859,250, Waitakere $700,000, Rodney $685,000, Manukau $675,000, and Outer Auckland $580,000.
To read the REINZ's full report for June, with sales analysis for all regions, click on the following link:
REINZ Residential Regional Data - June 2015.pdf
See the interactive charts below, which track movements in the median selling prices of all regions of the country.