There may not be enough people wanting to live in Christchurch's CBD to allow its speedy regeneration says Lincoln property expert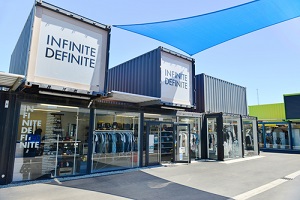 The redevelopment of Christchurch's CBD may take longer much longer than expected, according to a property expert at Lincoln University.
John McDonagh, an associate professor of property studies at Lincoln, said demand for office space in Christchurch is already being met by office buildings outside of the city's former CBD, or by new developments currently underway within it.
That means that the remaining vacant space within its CBD will need to be filled by residential developments.
However there may not be enough demand from people wanting to live in the CBD to enable the scale major residential developments that would be required to fill it up, to proceed in the near future.
McDonagh believes the boom in new subdivisions that are being developed around Christchurch will probably satisfy the majority of demand for residential property in the city.
That will leave only the most hardened enthusiasts for inner city living to fuel demand for new CBD residential developments.
But the problem was whether enough people wanted to live there at the moment, he said.
"Without substantial office office space and the associated spin off [in] retail/hospitality, there is less reason than ever to want to live in the CBD of Christchurch," he said.
"I think the opportunity to minimise the social damage to the CBD and thereby hasten its recovery has passed, and we are therefore now into a very long term and slow regeneration of a CBD that people might, some day want to live in.
"I would really like to be proved wrong on this but I can't see any evidence right now," he said.
---

Our free Property email newsletter brings you all the stories about residential and commercial property and the forces that move these huge markets. Sign up here.
To subscribe to our Property newsletter, enter your email address here. It's free.
---