Rents on Trade Me Property flat in most places over winter but falling in Christchurch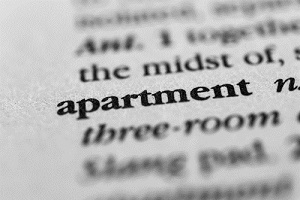 Housing rents have remained flat over winter but are still well ahead of a year ago, according to Trade Me Property.
The national median asking rent for rental homes advertised on the website was $420 a week for the fifth month in a row in July.
However that was up 6.3% compared to July last year.
The figures suggest the rental market has followed its normal seasonal trend, with most of the increase in rents occurring over the summer months at the end and beginning of each year, when demand for rental properties is traditionally at its highest as students re-enter the accommodation market and many people move around the country for work reasons.
In Auckland, the median asking rent was $495 a week in July, unchanged from June but up 7.6% compared to July last year.
In Wellington the median asking rent was $400 a week, up 5.3% compared to last year and in Christchurch the median was $430 a week, down 2.3% compared to last year.
Trade Me Property's monthly rental report said median asking rents in Christchurch were declining for all types of residential properties.
"This is very different from a year ago when annual increases in rents were recorded in double digits, another clear indication that the rebuild peak has been crested and the Christchurch rental market is slowly settling into its new reality," the report said.
To read Trade Me Property's full rental report for July, click on the following link:
TMP Rental Index Jul 15 - Tenants get some relief as rents stall.pdf
---

Our free Property email newsletter brings you all the stories about residential and commercial property and the forces that move these huge markets. Sign up here.
To subscribe to our Property newsletter, enter your email address here. It's free.