CoreLogic says there are signs the Auckland housing market is slowing, with fewer valuations being ordered and a decline in auction sales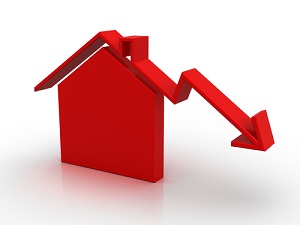 There has been a slow down in the number of valuations being ordered for Auckland residential properties, according to property data company CoreLogic, which has a close association with Quotable Value.
In a newsletter to QV.co.nz customers, CoreLogic NZ Director of Research Jonno Ingerson said the first signs of a slowing in Auckland's housing market are becoming evident.
"Over the past few weeks there has been an increasing number of auctions not reaching their reserve, along with fewer bidders at auctions and lower attendances at open homes," he said.
"The lack of action from Chinese buyers has been commented on by some real estate firms and that could well be a direct result of the wobble in the Chinese stock markets about a month ago.
"To support those stories we are also seeing a slowdown in the number of valuations on Auckland properties.
"This valuation activity closely tracks subsequent purchases so a slowdown in valuation activity should mean we are going to see a slowdown in sales.
"A few weeks ago the number of new listings surged but in subsequent weeks this too has weakened.
"These things may not sound much on their own but this is the time of the year when valuations, sales and listings all tend to trend up strongly in the run up to Christmas," he said.
Other forces may also be having an impact on the Auckland market Ingerson said, such as new tax rules on residential investment properties and a pending revamp of the loan to valuation ratio restrictions for new mortgages.
"If word on the street is to be believed then sentiment may be changing," he said.
"People are now talking about an Auckland slowdown. That could well be self-fulfilling."
However there were also clear signs that there were Auckland-based investors buying properties in Hamilton for the first time and pushing out first home buyers in the process, he said.
There were so many moving parts in the market, however, that it was difficult to predict which way it would turn.
"If potential buyers and sellers in Auckland start getting spooked, then some heat in the market could come out very quickly.
"My pick is that Auckland value growth will slow a little in the coming months while other areas pick up until December," Ingerson said.