Housing values keep rising, pushed up by migration and low interest rates, says QV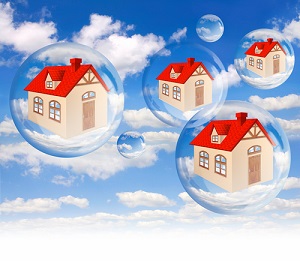 Average home values continued to rise in October, pushing past $900,000 in Auckland for the first time, according to government valuer Quotable Value (QV).
"Residential property values continue to show significant increases for many upper North Island centres including Auckland, Tauranga, Hamilton, Whangarei and Rotorua," QV national spokesperson Andrea Rush said.
"The Dunedin and Wellington markets are also now starting to show a definite upward tick while the Christchurch market is relatively flat in comparison," she said.
The average value of a home in Auckland hit a new all time high of $918,153 in October which was up 24.4% compared to the same month last year.
Within the Auckland region, average values ranged from $563,275 in the Franklin District on the region's southern flank, to  $1,079,473 for homes within the old boundary of the former Auckland City Council.
Even in Manukau, where homes have traditionally been among the cheapest in the region, the average value has surged past the $750,000 mark to $783,791 in October, which was up 27.5% compared to a year earlier.
"Auckland values continue to rise fuelled by high net migration and record low interest rates," Rush said.
"While anecdotal evidence suggests that the market may have cooled somewhat in anticipation of regulatory measures being introduced by the Government and the Reserve Bank, there is still no sign that this is having any impact on rising values in the region," she said.
In Tauranga the average value of homes was $513,325 in October, up 13.7% compared to a year earlier, with much of the sales activity in the region driven by Auckland investors.
"We are witnessing a continuing trend in the Tauranga market of very strong demand form local and out of town buyers," QV Tauranga registered valuer David Hume said. 
There were reports that 90% of the sections that had been sold in a new development in the beach side suburb of Papamoa had been purchased by out of towners, mainly Aucklanders, Hume said.
The quick flick merchants were becoming active in the region.
"We are also starting to see evidence of profit taking with a number of properties being turned over in quick succession as investors look to make quick capital gains in a very buoyant market," Hume said.
In the Wellington region the average home value was $461,571, up 2.6% compared to a year earlier, and in Christchurch the average home value was $476,207, up 2.7% compared to a year earlier.
In Dunedin the average value was $302,329, up 4.2% for the year.
Click on the link below to see the average values for all parts of the country and how much they have changed in the last 12 months, or use the interactive chart below to see longer term trends:
QV House Price Index_31OCT2015-3be8d9675072cb1a25b8524969558e95f471d8bd (1).xlsx